News
Doctor Who features in new BBC Christmas trailer
The BBC's Christmas trailer teases Matt Smith's farewell in The Time Of The Doctor...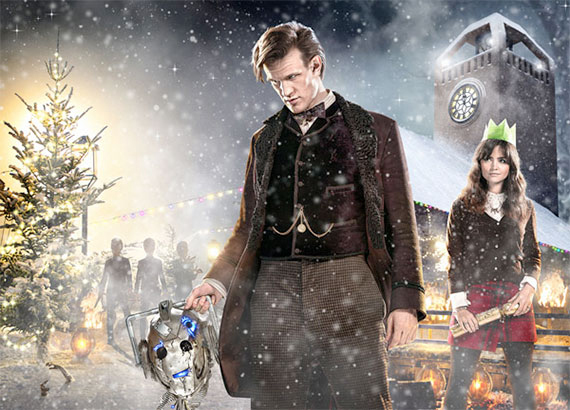 The BBC has released its first big promo for its Christmas range of television. And in amongst its plug for the Toy Story trilogy, Bruce Forsyth, Mrs Brown and a bit of EastEnders, there are a few Doctor Who clips to be found. We'd imagine a full Doctor Who trailer isn't too far behind this one.
Doctor Who: The Time Of The Doctor is set to go out on December 25th at 7.30pm. And the clips of Doctor Who interspersed in this promo reveal one or two returning foes that Matt Smith will face in his final adventure as a full-time Doctor…
We'll have more on The Time Of The Doctor in the weeks ahead. 
Follow our Twitter feed for faster news and bad jokes right here. And be our Facebook chum here.