News
Doctor Who: Downtime spin-off DVD trailer lands
The 1990s Doctor Who spin-off movie Downtime – starring Nicholas Courtney and Elisabeth Sladen -has got a DVD trailer…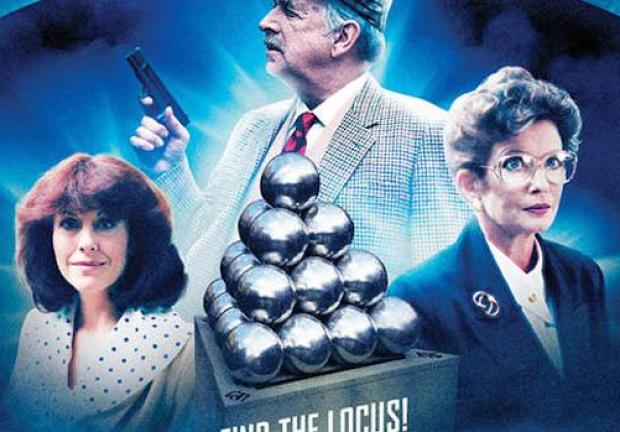 UPDATE
You may have heard last month that 1996 Doctor Who spin-off Downtime is finally getting a disc release. Now, the Nicholas Courtney and Elisabeth Sladen-starring feature has got a trailer. Here it is…
PREVIOUSLY
Good news, everyone! The 1996 Doctor Who spin-off film Downtime is finally getting a DVD release. It'll arrive on disc next month, on Monday the 16th of November, to be precise.
If you're unfamiliar, this is a 70-minute story that brought back classic era Doctor Who characters including Nicholas Courtney's Brigadier Lethbridge-Stewart, Elisabeth Sladen's Sarah Jane Smith, Deborah Watling's Victoria Waterfield and Jack Watling's Professor Edward Travers.
There's just one catch, though – Downtime was made by Reeltime Pictures, not the BBC. Although regular Doctor Who director Christopher Barry called the shots, the BBC didn't grant Downtime a licence to include the Doctor, or even reference him directly. Still, it has a soft spot in many fan's hearts, not least for introducing Kate Lethbridge-Stewart, later adopted into the canon of the show.
Here's the official synopsis:
"We follow The Brigadier and Sarah Jane Smith of UNIT who investigate New World University; a sinister school run by old enemies Victoria Waterfield and Professor Travers. The technology obsessed University holds a gateway to Earth made by classic foe the 'Great Intelligence.'"
"Fighting alone this time – without their famous time-travelling scientific advisor – The Brigadier and Sarah Jane are hard pressed to decide who is friend or foe as they search for a missing Locus, which binds the Intelligence's power. The battle is broadened when the Brigadier's own family is threatened and UNIT faces a powerful new breed of Yeti!"
If you pick this one up on DVD, you'll also get special features called Behind The Lens and Post Production, examining the behind the scenes world of Downtime, one of the curios of Doctor Who history.