News
Doctor Who: Christopher Eccleston on series 1 regrets
The Ninth Doctor, Mr Christopher Eccleston, has spoken out about his troubles on the show...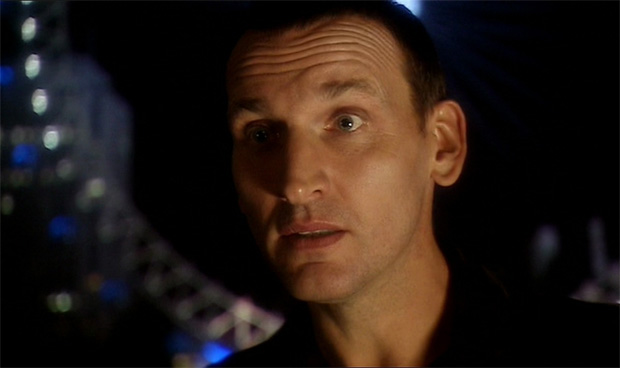 Despite being the actor who brought the show back to our screens and starred in some truly great episodes, Christopher Eccleston only stuck around for one series of Doctor Who.
Now, in a candid chat with 774 ABC Melbourne's Drive radio show (which CultBox shared), Eccleston has spoken a little about how it felt to leave the show when he did: 
"There's always regret [to not continue] when you play a role like that because…. I watched it back and I thought 'okay, don't do this, do that, calibrate the performance'. It was kinda tragic for me that I didn't play him for longer. […] He's a beautiful character. I have a great deal of professional pride and, had I done a second season, there would've been a marked improvement in my performance. I was learning new skills in terms of playing light comedy. I was not known for light comedy and again production did not allow for that."
As for the reasons why he left, Eccleston had this to say…
"The first series of any show is always very difficult to sell to the audience and I'm very proud that through what was a really badly organised and certainly badly produced first series… I hope they have, they certainly didn't acknowledge it at the time and I wish they would've done, because then things would have worked out very differently. But I'm very proud that I managed to find a way through the chaos they imposed and get us picked up."
Eccleston added: "It's very important on a first series that you make a very informed and intelligent choice, even if it means breaking the budget, about getting the first director who is going to set the tone for the season, for the way the actors relate, and that did not happen. Disaster."
"But the show has survived, thank God. And Capaldi and Matt and David are just brilliant. And I know how brilliant they are because I've been inside it. And it is difficult, because you're doing the same thing in each episode, and you've got to keep that fresh and you've got to suggest alien and you've got to suggest human – under a very, very tight schedule."
Eccleston was speaking to the radio station to promote The A Word, the BBC's autism drama.
More Who news as it happens.