News
Doctor Who Christmas special: new sneak peek
The BBC has released a new sneak peek at this year's Doctor Who Christmas special, Twice Upon A Time...
Earlier in the month we got confirmation that, as expected, the Doctor Who Christmas special – Twice Upon A Time – will be 60 minutes long, and air on Christmas Day. We were just waiting on exact transmission time from the Beeb, and now we finally have it: 5.30pm! So you can pop that in your diary, if you fancy.
The BBC has released a new sneak peek this week. You can watch that below…
Here's the latest trailer, too…
There are also a bunch of new-ish images from Twice Upon A Time in our gallery above. Just click on the main image up there to flick through them at your leisure. 
And here's the official synopsis:
The magical final chapter of the Twelfth Doctor's (Peter Capaldi) journey sees the Time Lord team up with his former self, the first ever Doctor (David Bradley – Harry Potter, Game of Thrones) and a returning Bill Potts (Pearl Mackie), for one last adventure.
Two Doctors stranded in an Arctic snowscape, refusing to face regeneration. Enchanted glass people, stealing their victims from frozen time. And a World War One captain destined to die on the battlefield, but taken from the trenches to play his part in the Doctor's story.
An uplifting new tale about the power of hope in humanity's darkest hours, Twice Upon A Time marks the end of an era. But as the Doctor must face his past to decide his future, his journey is only just beginning…
Twice Upon A Time is written by Steven Moffat, directed by Rachel Talalay, and executive produced by Brian Minchin. The 60 minute special guest stars Mark Gatiss as The Captain and Nikki Amuka-Bird as the voice of the glass woman, and will see Peter Capaldi's Doctor regenerate into the Thirteenth Doctor (Jodie Whittaker).
More as we have it.
There's more info on pages 2 and 3 of this article… 
Doctor Who Christmas special title and synopsis
Twice Upon A Time is the official title of the 2017 Doctor Who Christmas special
It will be Steven Moffat's last episode as showrunner, and Peter Capaldi's goodbye to the title role.
The episode will end with Capaldi's Time Lord regenerating into Jodie Whittaker's 13th Doctor, whose first lines will be written by incoming showrunner Chris Chibnall. 
Before all of that, though, we'll get to enjoy a two-hander episode, with Capaldi bouncing off of David Bradley's First Doctor. Courtesy of EW, here's a picture of the two Doctors together…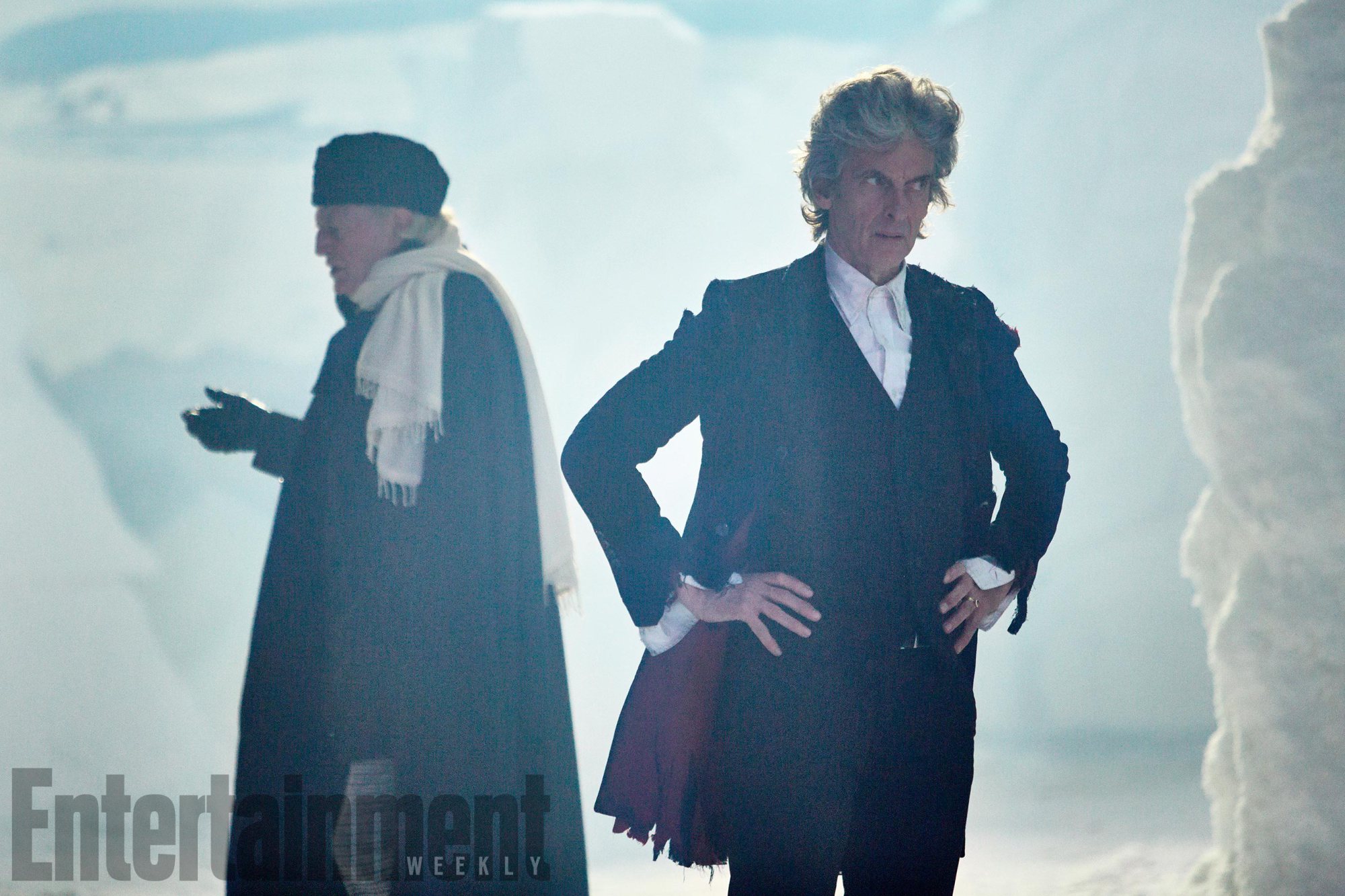 Ahead of this year's Doctor Who Christmas special, Twice Upon A Time, the American BBC shop have made the forthcoming Blu-ray edition available to pre-order. It won't be released until the 20th of February next year, so upon posting the details, the shop added the official synopsis for the episode as a preview. They almost immediately took it down, but eager fans had already grabbed it.
So have we.
Look away now, if you don't want to read it…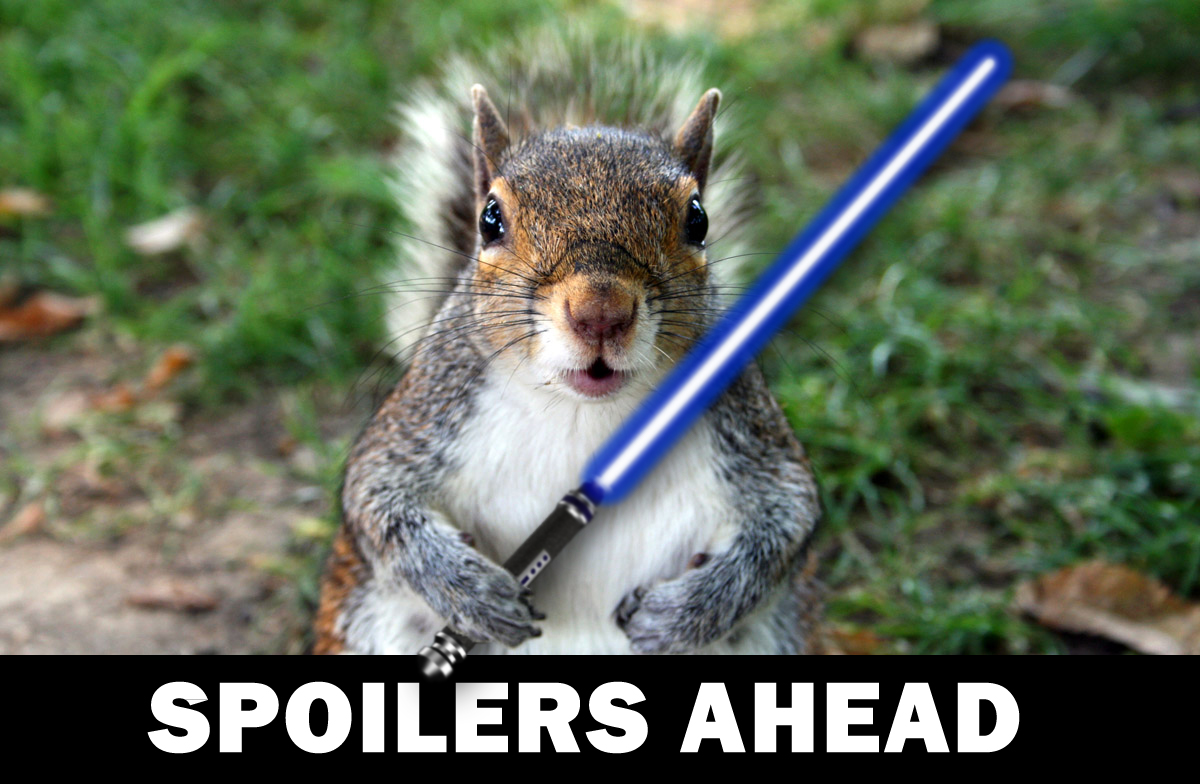 Here it is…
Two Doctors stranded in a forbidding snowscape, refusing to face regeneration. And a British army captain seemingly destined to die in the First World War, but taken from the trenches to play his part in the Doctor's story. This is the magical last chapter in the Twelfth Doctor's epic adventure. He must face his past to decide his future. And the Doctor will realise the resilience of humanity, discovering hope in his darkest frozen moment. It's the end of an era. But the Doctor's journey is only just beginning. 
Doctor Who Christmas special rumours
Spoiler warning: Only scroll below Daphne, our spoiler squirrel, if you want to hear the latest rumours about who will appear in Doctor Who's 2017 Christmas special…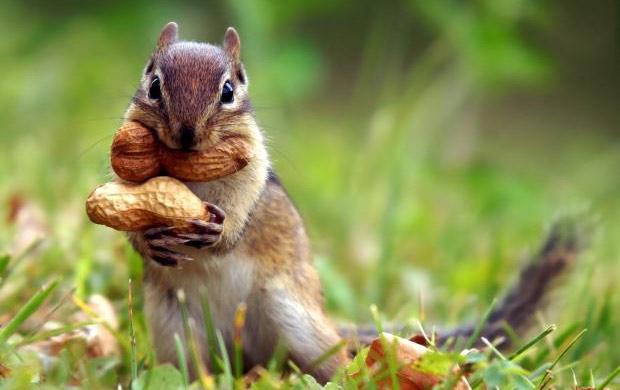 Okay, the latest rumour, from The Mirror, suggests that Jenna Coleman "has agreed to film something new as Clara" for Peter Capaldi's final episode, the 2017 festive special. 
"It'll help to give Peter the send-off he deserves after three years", a secret source is cited as saying. How they would work around the he-doesn't-remember-her thing remains to be seen.
Further to that, the tabloid's source says that "Bill and Nardole are due to get brief appearances [in the Christmas episode] but they could be clips or flashbacks from earlier episodes."
Also, "neither [Pearl Mackie or Matt Lucas] will return for the next series under new showrunner Chris Chibnall", according to The Mirror's reportage.
As ever, tabloid rumours should be taken with a pinch of salt. But, to be fair, it was a tabloid rumour that broke the previous piece of Doctor Who Christmas special news.
Doctor Who Christmas special: cast
If you don't want to know who'll be popping up in this year's Doctor Who Christmas special, confirmed to be going by the title Twice Upon A Time,look away now.
All clear? Okay then. 
Series ten companion Bill Potts is to appear, though as the BBC press release notes, "Viewers will have to wait until Christmas to discover exactly how Bill, who will appear throughout the episode, makes her return." Pause for a bit of chin-scratching pondering.
Next, alongside Pearl Mackie, it's also been confirmed by the BBC that Mark Gatiss will make also a guest appearance as a WWI soldier "known so far only as 'The Captain'. It's not yet clear whether 'The Captain' will have any connection to Gatiss' previous roles in the series.  
The latest news is that Jared Garfield (Hollyoaks) will be playing classic series companion Ben Jackson, previously brought to the screen by the late Michael Craze 1966-67. 
As spotted by Digital Spy, in the latest issue of Doctor Who Magazine, Hollyoaks actor Jared Garfield is listed as playing classic Who companion Ben Jackson in this year's Christmas special, Twice Upon A Time. 
Here's a picture of Garfield (not that one):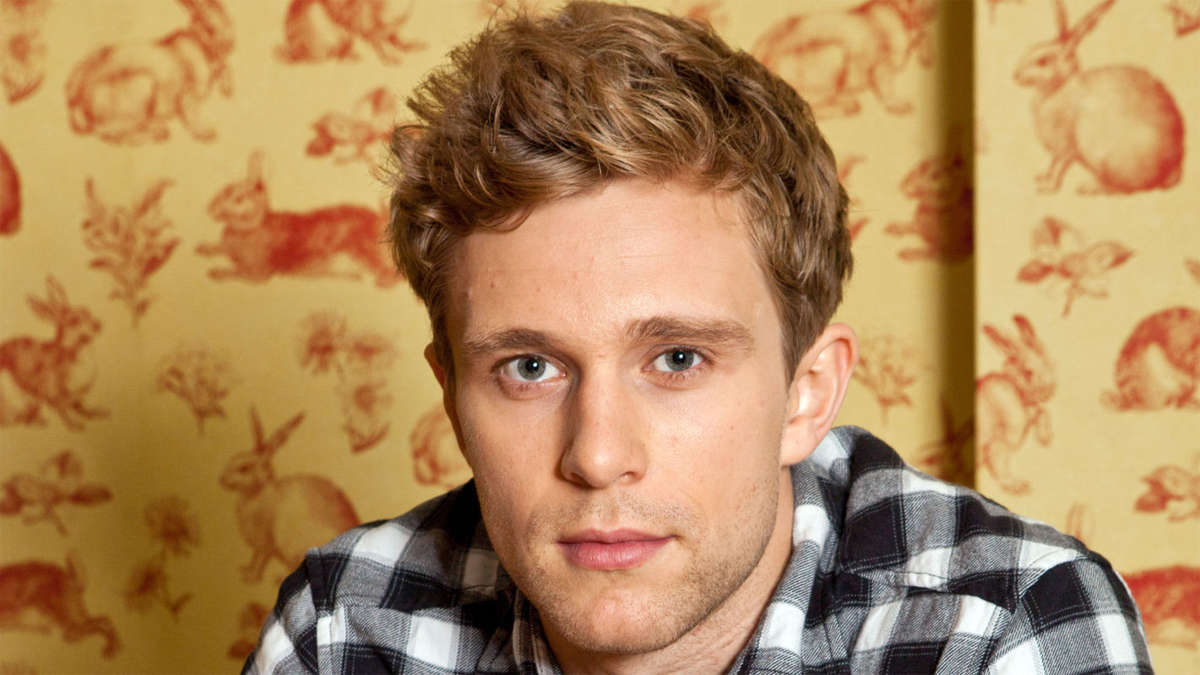 And here's a reminder of what Ben Jackson, as played by the late Michael Craze and in the company of Mr Troughton, looked like: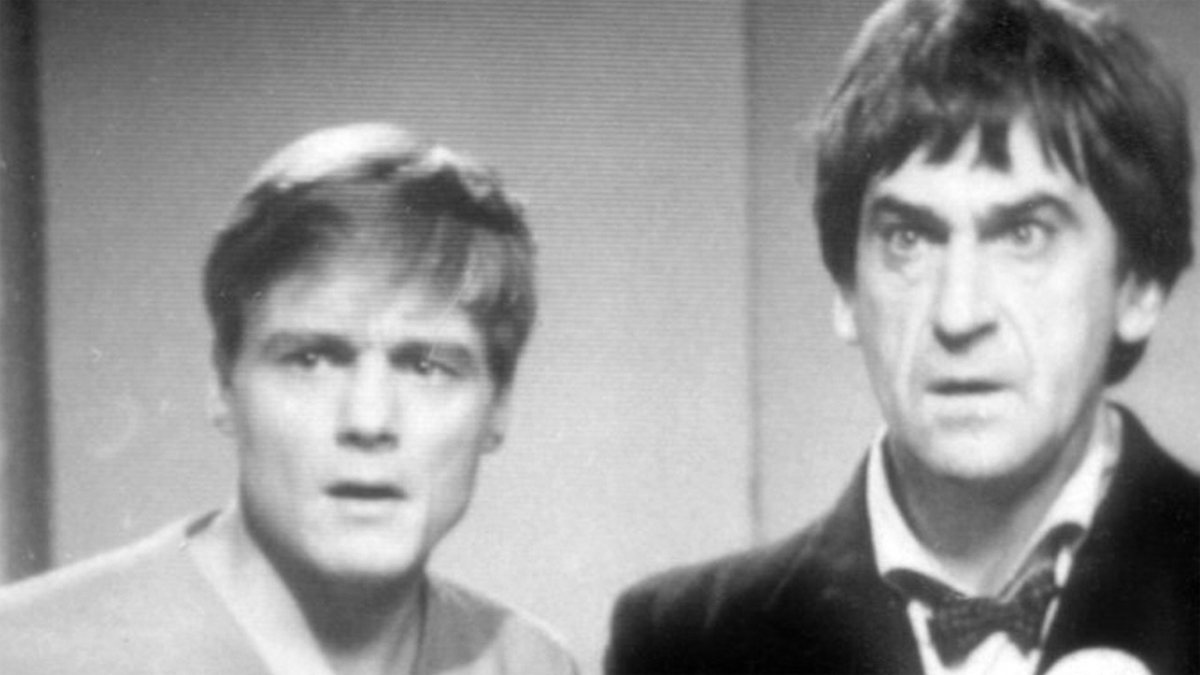 Not a bad resemblance we're sure you'll agree. Ben Jackson, to remind you, was a Cockney Navy seaman and companion of the First and Second Doctors, with whom he appeared in multiple stories. You can read all about him over at his Tardis.Wikia.com entry.
Lily Travers (Kingsman: The Secret Service) is also confirmed as playing classic character Polly Wright, originally portrayed by Anneke Wills, and married to Jackson on the show. Here's a snap of those two:
Doctor Who Christmas special: first Doctor confirmed
The (previous) rumours were true! Having played William Hartnell back in the 2013 drama An Adventure In Space And Time, David Bradley will now play his Doctor, in a two-hander alongside Peter Capaldi.
You probably know already that this is Capaldi's final episode, before he and showrunner Steven Moffat ride into the sunset and make way for Chris Chibnall's era in charge.
Right after the series 10 finale, the BBC released this official synopsis for the 2017 Doctor Who Christmas special…
The closing moments of this evening's Doctor Who series ten finale revealed that this year's Christmas special will be a multi-Doctor adventure featuring the current Doctor (Peter Capaldi) and the First Doctor (David Bradley).

The cliff-hanger ending saw the Doctor fatally injured and beginning to regenerate. Stepping out of the TARDIS into an arctic landscape, he fought off the glowing regeneration energy and fell to his knees, vowing that this time he would not live on and change into a new Doctor. This was declared "ridiculous" by an approaching figure, who mocked the Doctor as he stepped forward through the snow to reveal himself as the very first incarnation of the Time Lord ("The original, you might say") just before the credits rolled. The story will continue at Christmas.

This will be the first time that the First Doctor has played an active onscreen role in Doctor Who since 1983's The Five Doctors, when the character returned to the series following his regeneration almost 20 years prior. Doctor Who's most recent multi-Doctor episode aired in 2013, when The Day of the Doctor marked the series' 50th anniversary.

Further casting and details for the Doctor Who Christmas special will be revealed in due course. As previously announced, the special will serve as Peter Capaldi's farewell to the series, and will feature the debut of the next Doctor.
These official images were shared, too…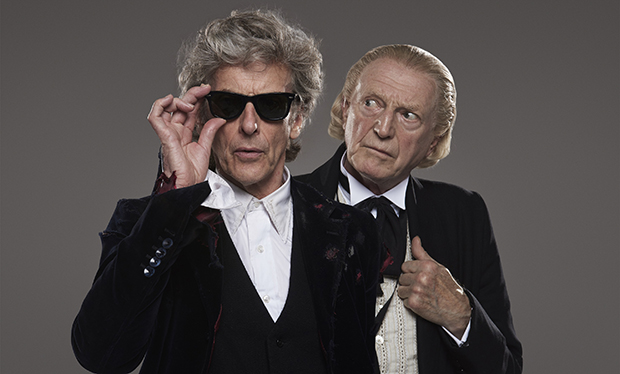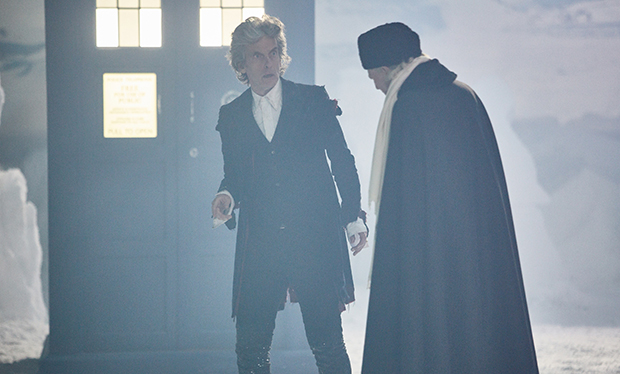 And, speaking on The After Show, Steven Moffat has said this about the Christmas special…
"At this moment we're filming the Twelfth Doctor and the First Doctor meeting.

"Right now, I've just been on the set of the First Doctor's TARDIS which has been beautifully recreated.

"David Bradley's recreation of William Hartnell is so eerily perfect, it could fool you. I've just been watching a scene where he is so perfectly William Hartnell, you could be convinced it's him."
Colour us excited.
Speaking to Entertainment Weekly recently, outgoing showrunner Steven Moffat sounds proud as punch about what they've been able to achieve with this year's Christmas special.
Moffat told EW, "We've authentically re-created the First Doctor"
"We could put it out in black-and-white, and you would think it was William Hartnell," he continued. "There's new monsters, there's new jeopardy. But what's fascinating is the First Doctor confronting the superhero he's going to become, with his supersize TARDIS and all that."
Bradley has recently revealed at the London Film & Comic Con that he and outgoing Doctor Peter Capaldi are set to clash over their attitudes toward women during Steven Moffat's final episode.  
"What we did emphasise," Bradley explained, "was the old fashioned nature and how he is from the 60s. He goes into the Twelfth Doctor's Tardis and says 'it's a bit dusty around here, it's in an awful state isn't it? Where's Polly? Shouldn't she give it a spring clean?' And then Peter's saying 'you can't say that'."  
Bradley added that his character "brings all his 60s sensibilities, what's lovingly called casual chauvinism. He's just talking [as if] the [companions] are there just to help out, and do the dusting and do all the domestic chores – his attitudes to a lot of things come right from the 60s, so there's a lot of conflict between Hartnell's Doctor and Peter's Doctor about how things have changed in the last 50 years… we had quite a bit of fun with that."
It looks like the First Doctor might get a bit of a shock if he sticks around until the end of the episode, but Bradley's new revelations seem in keeping with the themes current Doctor Who showrunner Moffat spoke about recently when generally describing Twice Upon A Time. He told TV Guide that Capaldi's swansong will explore what his Doctor "stands for, what he tries to be, the man he aspires to be".
"I suppose you get what that takes out of him", The Moff said. "What it's like to try to be that. What that battle is like for him. So it's kind of personal about the Doctor. It's 'how long do I have to keep doing this?' It's sad and it's kind of happy as well, but it's the choice to live on and why that choice can be difficult".
Doctor Who Christmas special trailers and sneak peeks
Here's the first trailer for the Christmas special…
Since 2005, when we got to see the debut of David Tennant in the role of the Tenth Doctor, a sneak peek ahead (or a wee one-off bit) has tended to grace the annual Children In Need broadcast, and this year was no different – the 2017 show also embraced the tradition by bringing us a scene from the forthcoming Doctor Who Christmas special, Twice Upon A Time.
If you missed it, here it is…
Doctor Who Christmas special director
Rachel Talalay – Steven Moffat's go-to finale-wrangler, who shot the closing episodes of Doctor Who series 8, 9 and 10 – will direct the 2017 Doctor Who Christmas special.
She's also been talking about the yuletide spectacular, saying this to Doctor Who Magazine:
"Oh, it's so wonderful. I'm the biggest fan of it. It's a tour de force. It's a fanboy's dream.

"I mean, there's a certain absolute fanboy-ness to it, which will make you squee – but also it's a beautiful, joyous, heartbreaking script. Steven is a genius. So I don't lose sight of how lucky I am. Even when I'm like, 'How the hell are we going to get this done?'"
Additionally, Talalay noted that, "It's definitely quite something to be asked to direct three in a row and be part of this epic ending."
Plus, the mag quotes The Moff as saying this…
"The one thing I have to say is, it's Christmas Day, we're gonna keep it funny, and we're gonna keep it lively, as well as sad. If we cry, they" – by which he means the audience – "won't. We want them to cry. So Doctor Who will laugh bravely into that good night."
(With thanks to DoctorWho.TV for sharing this story online.)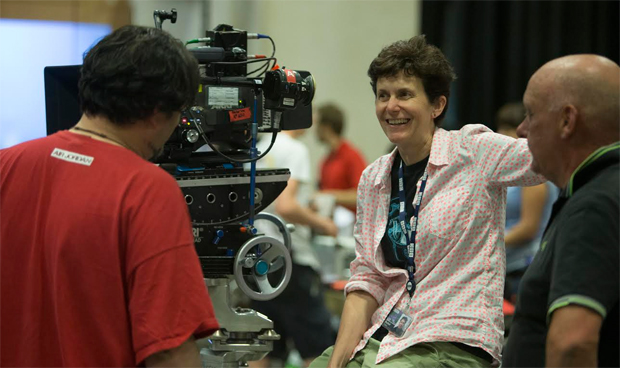 Back in May, Moffat confirmed Talalay's appointment, while chatting to the Huffington Post, saying…
"We checked up on Rachel several times on Doctor Who, because she's got phenomenal experience in genre and action. Frankly, making big-budget spectaculars on no money at all is what we need, and Rachel's got such a deep background, and such great ability at that! I'm working with her right now, actually: we're just finishing up on the finale episodes, and planning the Christmas one, which she's also directing — which is my very last one."
We'll bring you more news as we hear it.