Features
Doctor Who: 10 actors who could play the Doctor, but won't
Andrew counters the Twelfth Doctor speculation with ten actors who could, but almost certainly won't be playing the next Doctor...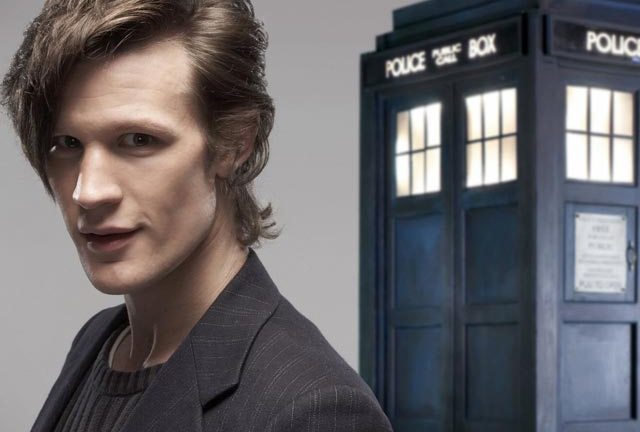 After the news of Matt Smith's departure broke on Saturday evening, fans took to Twitter (or were already on Twitter anyway) to propose possible replacements. The breadth and calibre of the actors suggested was reassuring – we have a long and plausible list of candidates for the Twelfth Doctor, still leaving space for a relative unknown to turn up at the last minute. 
If anything, the sheer number of people who could, in the public's eyes, convincingly play the Twelfth (probably) incarnation of a fictional alien (probably) makes the pressure of casting harder. Doctor Who's casting director Andy Pryor has done a damn good job since 2005, though, and the process of giving the showrunners a shortlist of actors then letting them pick the best one seemed to work well enough last time. 
At any rate, there are many actors out there who would make brilliant Doctors if only for a few minor hindrances. Russell T. Davies had stipulated that the Doctor needs to be someone relatively young, partly because he doesn't want to go down in history as the man who killed David Warner. It's quite a labour intensive job, is Doctor Who. 
With that in mind, here's a list of ten actors who would make brilliant Doctors, but won't for a variety of reasons: 
10. Peter Mullan
Mullan's reputation is for gritty BAFTA-type things, but he also took a role in Harry Potter for his children. What better way to combine them than by becoming the first children's TV hero to win a BAFTA for being incredibly gritty throughout time and space? 
Possibly under current criteria Mullan is too old for the role, and hasn't taken many BBC jobs since a dispute over the broadcast of an appeal for Gaza in 2009. Mainly though I'd imagine that, as an actor/director with a determinedly left-wing view, he'd prefer to be doing something more akin to the relatively down-to-Earth 2005 series. Steve Moffat's dark fairytale version might not be for him, but then again Robert Carlyle is playing Rumplestiltskin, so anything's possible. 
9. Nick Offerman
If you haven't seen Parks and Recreation, you're wrong. Fear not though, for I will try to fix you by insulting you a bit and demanding that you watch it. In it there is a character called Ron Swanson, who is a bit like a cross between Stewart Lee and Ron Burgundy. 
Anyway, he's played by Nick Offerman, and he's brilliant, and I basically want the Twelfth Doctor to be him. 
The fact that Offerman is busy filming Parks and Recreation, and providing the voice for the animated series of Axe-Cop (I know), and – even thornier than race or gender – the fact that he's American; only these things stand between him and the role. 
8. Daniel Radcliffe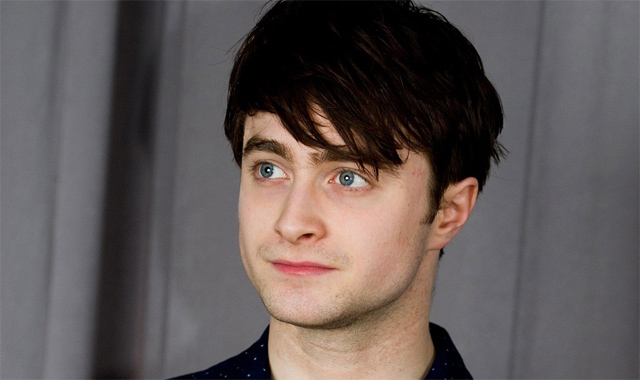 He can definitely carry something bigger than Doctor Who. Also Radcliffe, when interviewed, has a strange blend of studied intensity and good-natured wry befuddlement that would lend itself to the role. We know from The Woman in Black that he's very good at looking scared in dark corridors, and he's used to reeling off magic spells/technobabble. Also, someone with his profile isn't exactly going to do the ratings any harm. 
As for why not: Well, he's probably done enough of that sort of thing, hasn't he? Maybe when he's older. 
7. Paterson Joseph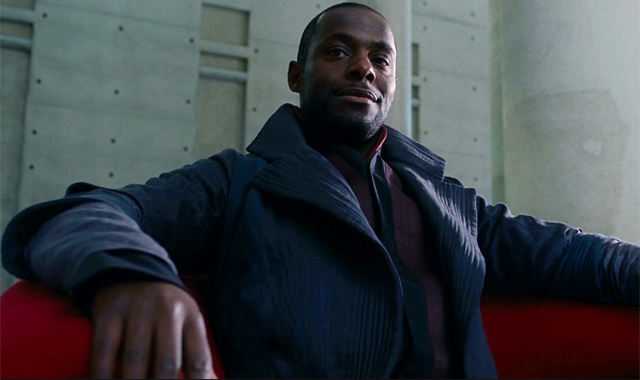 His casting had seemed inevitable at one point. Joseph's been great in a lot of different things, but most notably the original Marquis de Carabas in the 1995 BBC version of Neverwhere. Author Neil Gaiman has said that he intended de Carabas to be reminiscent of the First Doctor, and that Joseph's performance was one of the best things about the series. Until Matt Smith came along, most people seemed both pleased at the prospect of Paterson Joseph as the Eleventh Doctor. 
But then again, his casting had seemed inevitable at one point. Having a reputation as being second-choice might be too much of a burden. 
6. Olivia Coleman/Maxine Peake/Sheridan Smith/Sophie Okonedo/Suranne Jones/Tamsin Greig/Romola Garai/Zawe Ashton…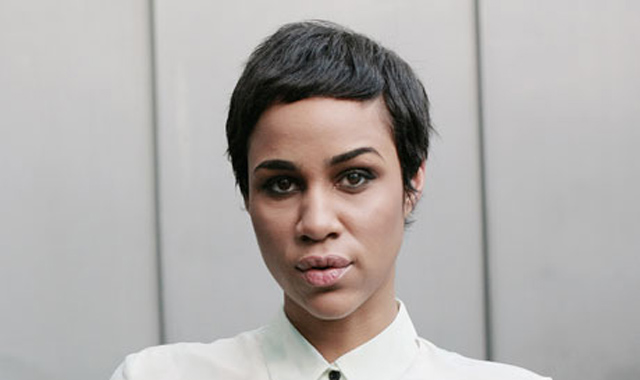 Many women have been suggested, and obviously everyone responded in a calm and rational manner; in no way did the backlash backblast bounce back and destroy everything sensible. While it isn't essential that the Doctor be a woman (and there's a few people out there who think the Doctor shouldn't be non-white, the kind of people who start a lot of sentences with "I'm not racist, but…"), it isn't the case that having a woman in the lead role would wreck the show. 
Doctor Who is there to amuse. Simply to amuse. So if it finds an actress who is the best candidate for the role, give her it. Then there'll be a huge amount of fuss with a lot of people turning themselves into Norman Tebbit and then the show will continue. Everyone will realise that the Doctor's gender doesn't actually make much difference to the ratings or the content (or indeed much of the stuff the BBC cares about), and that our favourite fictional alien is doing fine. 
But only if a woman is the best actor who auditions. It isn't something that would change things that much, not like making the episodes longer or wangling an increased pre-production budget. Having said that, I don't think they will give a woman the role because they have precious little time to make the show as it is without fending off constant questions. 
5. Vic Reeves
This would probably result in more changes to the show than casting any female character actor. Reeves (with Bob Mortimer as his talking cabbage companion, naturally) is an eccentric man, it is fair to say, and putting Vic and Bob into a position of any creative control of Doctor Who would probably result in another hiatus. Many would be confused, scared and bewildered. Quite a few would think it was the best thing ever. If you're going to embark on wanton self-destruction, at least go out with a bang. 
4. Jack Gleeson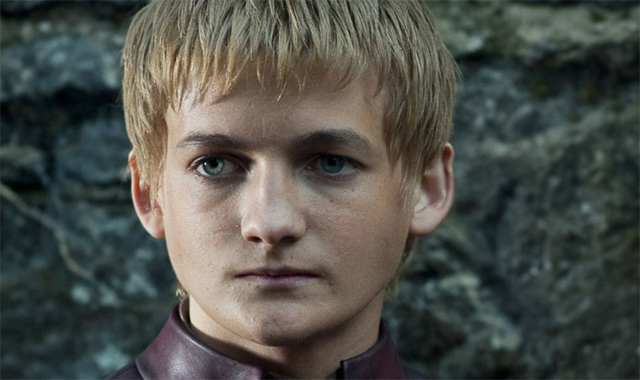 After playing Joffrey Baratheon in Game of Thrones, it'd go some way to redressing the balance if Jack Gleeson were to play a slightly more heroic, less evil character. Anyone who can manage to hold their own against Charles Dance in a scene that involves a lot of pausing and staring is clearly talented. Plus, having also appeared in Batman Begins it's a gift for crossover fanfic writers. 
At twenty-one years old, Gleeson would be by far the youngest actor to play the Doctor. However, he has stated that he aims to abandon acting in favour of an academic career. 
3. Jason Statham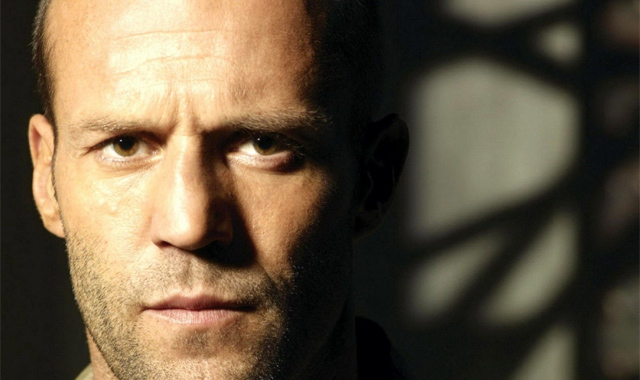 Statham was genuinely rumoured to be a potential Doctor when David Tennant announced he was leaving. Imagine, if you will, the version of the Sixth Doctor with more violence, more bad taste quips, and wearing only leather trousers and fighting grease. That's probably what we'd get. 
Jason Statham has consistently demonstrated his commitment to action films. He is very good at action films. He is excellent at saying things that are a bit sarky after hitting people until they die. He probably isn't going to want to play anything in Doctor Who, with the possible exception of Duggan's nephew. 
2. Paddy Considine
Like Peter Mullan, Considine is a writer/actor/director with a reputation for intense characters and social realism. Also like Mullan, Considine is a gifted comic actor (just watch Hot Fuzz, Submarine or Le Donk & Scor-zay-zee) who can also be terrifying when necessary. 
While it would be novel to see the Sonic Screwdriver setting that folds a corpse into a suitcase, Considine's full-length directorial debut Tyrannosaur was highly acclaimed; three or so years dedicated to a TV show might get in the way of his stated intention to pursue a career behind the camera.
1. Chris Morris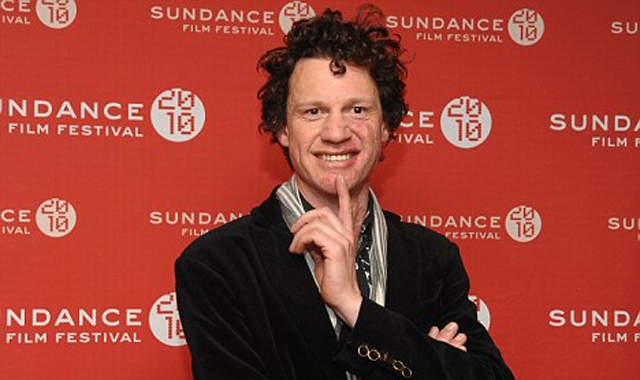 Morris has most recently moved behind the camera, directing his feature debut Four Lions and episodes of HBO's Veep. Prior to this he was most famous on screen for his Paxman-esque TV anchor in seminal comedies The Day Today and Brass Eye. As commanding screen presences go, Morris' persona dominated all while uttering ludicrous statements with an extreme, angry confidence. Not totally dissimilar to Tom Baker then.