News
Disney Villains TV Series in Development at Disney+
Disney+ will launch with a new series called Book of Enchantment, which will adapt stories that take a new look at Disney Villains.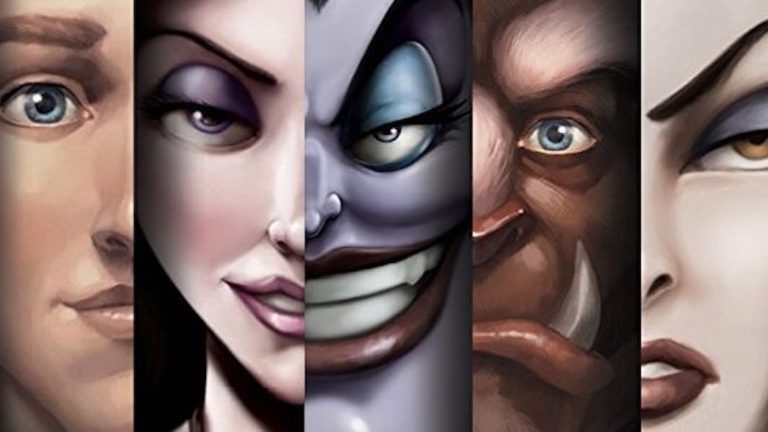 Poor unfortunate souls, so sad, so true… at least that's one way to view those folks who delude themselves that they're going to survive in this media landscape without a Disney+ subscription. Indeed, the House Mouse is building a murderer's row of freshman talent for their new streaming service, which will debut later this year to compete with Netflix. We can now add a Disney Villains series entitled Book of Enchantment to that list of high-visibility projects.
The news comes with the announcement that Michael Seitzman will be writing the series and acting as a producer on the project. Seitzman will be adapting from Serena Valentino's book series of the same name, which takes a slightly revisionist look at spotlighting Disney baddies like Ursula (The Little Mermaid), Maleficent (Sleeping Beauty, originally), the evil queen from Snow White and the Seven Dwarfs, and the Beast in Beauty and the Beast. For the record, including Beast as a villain really strains incredulity, but here we are. The series is being produced by Seitzman and Christina Davis through their ABC Studios-located production company, Maniac Productions.
The series of course looks poised to follow in the footsteps of ABC's own once highly popular drama series Once Upon a Time. Like that show, Book of Enchantment offers a chance for Disney to cross-promote a cornucopia of intellectual property in a single shared universe brand. (Assuming Book of Enchantment doesn't take an anthological route…) Granted with so many of these characters making the jump to live-action from the Emma Watson and Dan Stevens-starring Beauty and the Beast (2017) to the already super-revisionist and villain-based Maleficent (2014), this is familiar ground, particularly with Maleficent 2 due in summer 2020. (The Disney Channel also has a successful series of TV movies about the daughters of famed Disney villains under their Descendants umbrella). But what do all of these projects have in common? They've been tremendously successful.
The characters created by Walt Disney Animation Studios have through the generations been reliably popular and indelible to all-ages, from Snow White to Elsa in Frozen (and now Frozen 2). A Disney+ series based around some of the more popular and sinister alternatives should prove very enticing to a large swath of audiences, including Disney's target demographic, and will fit snugly beside the new Disney+ Star Wars series, The Mandalorian. Disney+ is expected to launch in late 2019. Here is also the synopsis for Valentino's take on Ursula.
The tale of the sea king's daughter Ariel is a beloved one of losing-and then finding-one's own voice. The story has been told many times and in many ways. But always the mergirl wants more than her world can offer, and her father demands that she live within the confines of his domain. Her rebelliousness costs the little mermaid her voice and nearly her soul. But the power of good prevails, and Ariel emerges proud and unchanged. 

And yet this is only half the story. So what of Ariel's nemesis, Ursula, the sea witch? What led to her becoming so twisted, scorned, and filled with hatred? Many tales have tried to explain her motives. Here is one account of what might have shaped the sea witch into a detestable and poor unfortunate soul.
David Crow is the Film Section Editor at Den of Geek. He's also a member of the Online Film Critics Society. Read more of his work here. You can follow him on Twitter @DCrowsNest.