News
Dirk Gently's Holistic Detective Agency Cancelled After Two Seasons
Fans love of BBC America's quirky genre mashup was not enough to garner a Dirk Gently's Holistic Detective Agency season 3.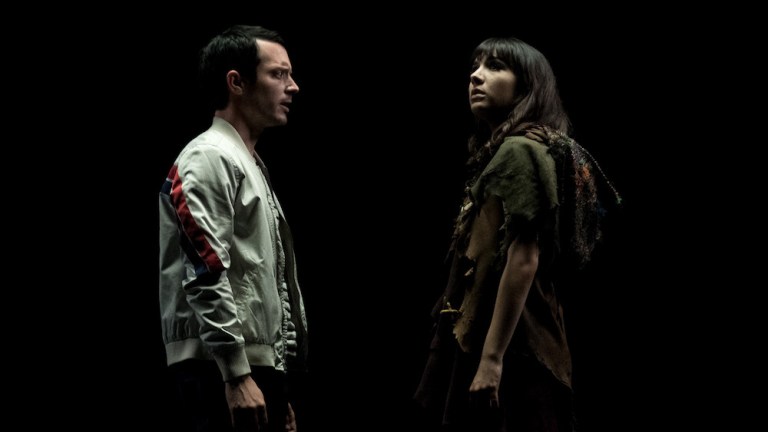 Fans probably knew that a Dirk Gently's Holistic Detective Agency season 3 was far from a sure thing, and sadly BBC America has announced its cancellation. Although it may have been one of the best shows not enough people were watching, the sometimes crazy, always fun, undefinable show had been critically favored both here at Den of Geek and elsewhere. Its manic dialogue and at times nonsensical-seeming storylines weren't for everyone, but for those who enjoyed a good puzzle, tight writing, and unbelievably lovable characters, hopes were high for a renewal. But it wasn't meant to be.
In the end, ratings for Dirk Gently's Holistic Detective Agency were just too low. Averaging 248,000 viewers each week with a .07 share, the series is down only slightly from its season 1 average of 287,000 weekly viewers and a .09 share of the key demographic. Although these numbers were comparable to fellow BBC America series Orphan Black in its fifth season, they just didn't cut it for a second season trying to build an audience.
The fact that Max Landis was behind this insane romp should come as no surprise to anyone. As the screenwriter of Chronicle, which made superpowers accessible and more fun and realistic than moviegoers had seen before, Landis allowed his Douglas Adams adaptation to take on a life of its own for two enjoyable seasons. Although very loosely based on the novel of the same name, Dirk Gently's Holistic Detective Agency appealed to those who enjoy the British sensibilities both Adams and BBC America are known for.
Dirk Gently's Holistic Detective Agency did receive a fairly tidy season finale for those who didn't get a chance to enjoy the series as it aired, so it will be eminently watchable as a complete package despite this bad news.