News
Dimension 404 Trailer Promises Fun and Fear for All
The promo for Hulu's six-episode event series highlights the humor and horror of this Twilight Zone-esque offering.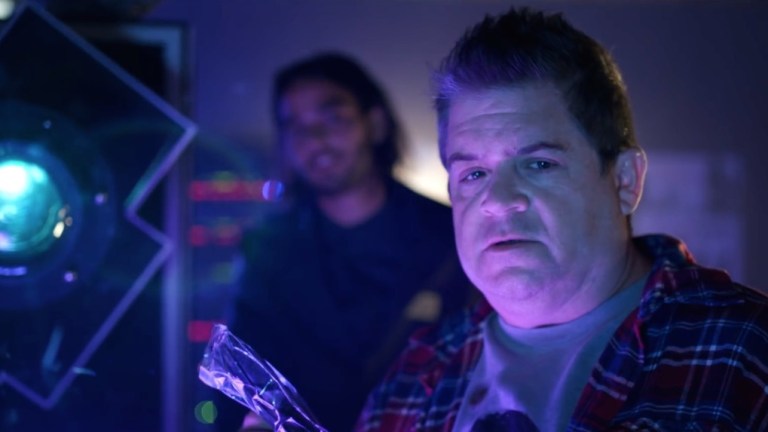 Dimension 404 is this era's Twilight Zone, coming to Hulu via the popular YouTube production group, RocketJump. They're not shy about paying tribute to anthology series of the past either as evidenced by the show's latest promotional trailer. With three episodes of the event series dropping on April 4 (get it? 4/04?) and the remaining three being doled out over the following weeks, this show should appeal to bingers and weekly watchers alike.
A big draw should be the recognizable faces in the trailer. You will likely spot Patton Oswalt, Ashley Rickards, and Sterling Beaumon among others. Combined with the impressive special effects, the biting satire on the modern technological age, and the downright fun humor and campy horror, Dimension 404 is like a Black Mirror that takes itself less seriously.
Recognize the voiceover guy? That's Star Wars' own Mark Hamill doing his best Rod Serling: "In the darkest depths of cyberspace, there is another world. A lost dimension, home to wonders unseen, terrors unspeakable, and stories unlike any ever told." Having proven its mettle with its webseries, Video Game High School, RocketJump in partnership with Hulu is poised to carve out a new niche in the streaming content arena.
Do not click back. Do not reload. You have reconnected… to Dimension 404. The adventure begins on April 4.