News
Did TNA Make an Offer to CM Punk?
Conflicting reports are flying about TNA offering a huge deal to get former WWE Superstar CM Punk in the ring.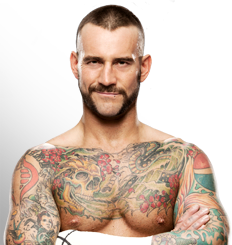 It's been a hectic week for TNA in the spin-control department. But as it has proven time and time again, the people at the top of the management structure just don't have a full grasp on what they're doing, and egos are getting in the way far too often.
On Wednesday, Dave Meltzer of The Wrestling Observer reported that TNA had made a significant offer to CM Punk. It was reported that the deal was a "Hulk Hogan-type offer," which can obviously be translated to "big money."
No more than 24 hours later, Mike Johnson of PWInsider.com, another longtime and trusted wrestling journalist, reported that a TNA source told him no offer was ever made. Not long after that, Meltzer chimed in again, reaffirming his original report.
If TNA didn't make an offer to Punk, then so be it. But regardless of whether or not an offer was actually extended, it looks good for TNA right now to be linked with Punk in any sort of capacity. TNA is practically circling the drain at this point. The company is in as bad a shape as it's ever been in, and the future doesn't exactly have a bright outlook.
Spike TV is dropping Impact Wrestling in a few short months, and TNA has yet to find a new network home. If and when they do, it will be on a network that has a lesser clearance than Spike, probably for less money, and the financial help Viacom was providing with some top talent like Bobby Lashley will be out the window.
TNA is cutting costs wherever they can cut costs. They've let main-event guys like AJ Styles and Bully Ray walk away in recent months.
If I'm a television executive negotiating with TNA, and reports that Punk was offered a deal by TNA leaked, even if Punk turned the offer down it would be viewed positive. At least they're trying.
Punk is one of the most marketable free agents in pro wrestling history; at least in the television era. Punk would be a bigger get for TNA than Hogan was. He'd be on par with Kurt Angle, when TNA snatched him as a free agent in 2007. He might even be bigger.
Even if he declined the offer, it at least makes TNA look like they're planning for the future. Punk is one of the biggest stars of his generation. It would have been the equivalent, and quite similar under the circumstances, to when Hogan joined WCW in 1994 and helped launch that company into a war with WWE. Punk still has some prime wrestling years left.
Punk drew a lot of money in WWE. He drew a lot of ratings. If television execs are worried about TNA's current roster, and if cutbacks would continue even after a new TV deal is in place,  some of those concerns could be pushed aside just by TNA having interest in Punk, regardless of whether or not it's mutual.
If someone the caliber of CM Punk is a free agent, and TNA isn't interested – as per Mike Johnson's TNA source suggested – then the people running TNA are the most unique group of idiots ever assembled. Either that, or egotism is running more wild than Hulkamania.  
CM Punk remaining out of wrestling by turning down TNA's offer isn't a black eye for Dixie Carter's company. Punk has turned down WWE, too. But not showing any interest in a free agent who could drastically change the landscape of your company is inexcusable.
Regardless of the truth in Meltzer's report, by denying it, TNA is choosing to make its management look inept, rather than having to deal with their egos taking the blow of someone turning them down.
Like us on Facebook and follow us on Twitter for all news updates related to the world of geek. And Google+, if that's your thing!