News
Deutschland 86 Release Date, Trailer, Cast, Story
Everything you need to know about Deutschland 86, the sequel series to Sundance TV's German spy thriller Deutschland 83...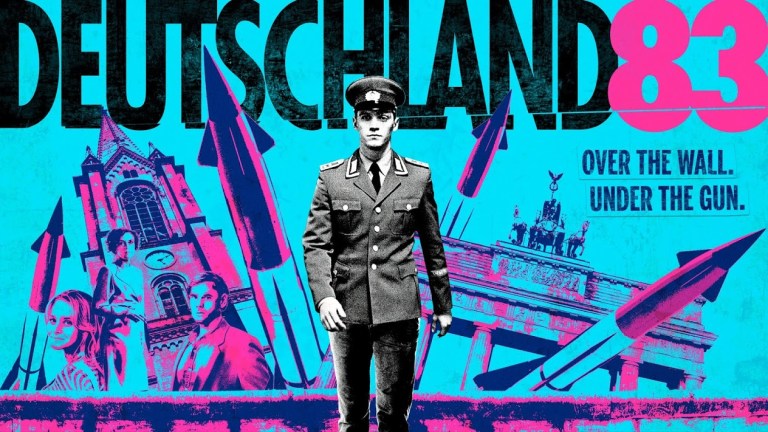 If you've yet to watch Deutschland 83, the Peabody Award-winning German TV series about an East German 24-year-old kid who gets sent to West Germany in 1983 as a spy, then you need to stop what you are doing right now and check it out on Hulu where all eight episodes are currently available. The historial thriller is one part The Americans, one part Atomic Blonde, and all parts awesome.
Now is the perfect time to catch up, as well, given that Sundance TV, who co-produces the series with RTL Television, has a 10-episode sequel series, called Deutschland 86, premiering tonight. The second season of the spy drama filmed in South Africa and Berlin last year. As you might expect from the title, Deutschland 86 will pick up three years following the events of Deutschland 83.
Deutschland 86 Release Date
Deutschland 86 made its German debut on Amazon Prime on October 19th. It will premiere in the U.S. on Sundance TV on October 25th at 12am/11c.
Deutschland 86 Trailer
Here's the German-language trailer for Deutschland 86, which will give you a peek at some of the stylish visuals from the second season…
And here are some English-language interviews and a sneak peek at the new season from Sundance TV…
Deustchland 86 Story
Here's the official synopsis for what sounds like a pretty dark sequel to the already-pretty-dark Deutschland 83…
Deutschland 86 picks up with Martin Rauch (Jonas Nay), his Aunt Lenora (Maria Schrader) and their colleagues at the East German foreign intelligence agency (HVA) three years after Deutschland 83.

Abandoned by Moscow and desperate for cash, the East German leadership pushes their secret operatives to experiment with global capitalism and save their sinking socialist ship. Long banished to Africa for his sins in 1983, Martin Rauch is now sent back into the field. Dark deals and a dangerous mission lead him to South Africa, Angola, Libya, Paris, West Berlin and finally back to East Berlin, where he must make an impossible decision.

Our hero's journey plays out to a soundtrack of international pop music – against a backdrop of Perestroika, proxy Cold Wars, the struggle to end Apartheid, a year of terror in Western Europe, and the creeping feeling back home in East Germany, that the end just might be near.
— FremantleMedia (@FremantleMedia)
September 13, 2017
Creators Anna Winger and Jörg Winger said of the new season:
We're thrilled to bring the series back. This time, we're sending our East German heroes further afield. It's 1986. It's the beginning of the end of the world as they know it. But Mafioso-style capitalism just might save the socialist project! The clock is ticking and the beat goes on.
Deutschland 86 Cast
Deutschland 83 cast members returning for Deutschland 86 include: Jonas Nay (Martin), Maria Schrader (Lenora), Sylvester Groth (Walter), Vladimir Burlakov (Thomas), Ludwig Trepte (Alex), Alexander Beyer (Tobias), Carina Wiese (Ingrid, Martin's mother) and Sonja Gerhardt (Annett).
New members of the cast include: Anke Engelke, Fritzi Haberlandt, Lavinia Wilson, and Florence Kasumba.
According to Variety, Chris Veres will be a series regular in Deutschland 86. Veres will play Tim, "an American G.I. based in West Berlin who is gay but closeted." His character will be friends with the openly gay Alex, whom Tim works alongside. He will appear in seven or eight episodes of this season, with the option to possibly return for subsequent seasons.
Read the latest Den of Geek Special Edition Magazine Here!