News
Despite Petitions, Sense8 Is Officially Cancelled
It doesn't look like we're getting Sense8 Season 3 after all.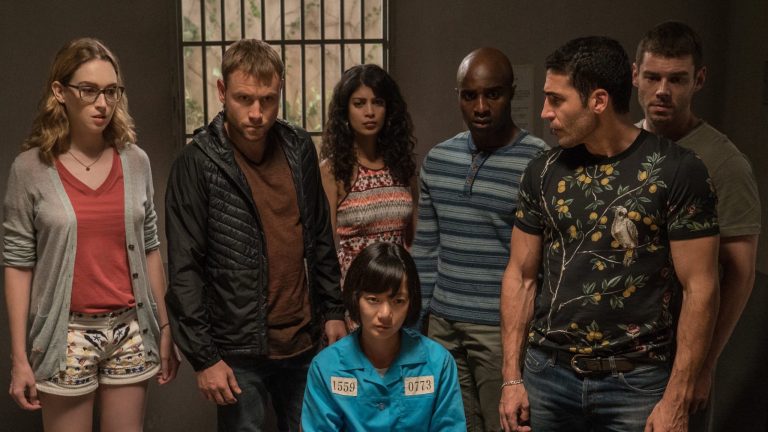 Even if the cluster scored a major victory at the end of season two, the characters of Sense8 won't get to enjoy it. After news broke that season two was cancelled, fans rallied to Netflix to petition some form of continuation for the streaming drama. It wasn't to be. In a statement on the Sense8 facebook page Netflix told fans,
To our Sense8 family… We've seen the petitions. We've read the messages. We know you want to #RenewSense8, and we wish we could #BringBackSense8 for you. The reason we've taken so long to get back to you is because we've thought long and hard here at Netflix to try to make it work but unfortunately we can't. Thank you for watching and hope you'll stay close with your cluster around the world. #SensatesForever
Cindy Holland, Netflix's vice president of original content, had earlier said to The Hollywood Reporter that, "After 23 episodes, 16 cities, and 13 countries, the story of the Sense8 cluster is coming to an end."
She went on to thank the creators, cast, and fans for their love and support of the show.
"It is everything we and the fans dreamed it would be: bold, emotional, stunning, kick ass, and outright unforgettable. Never has there been a more truly global show with an equally diverse and international cast and crew, which is only mirrored by the connected community of deeply passionate fans all around the world. We thank Lana, Lilly, Joe and Grant for their vision, and the entire cast and crew for their craftsmanship and commitment."
This news comes after Netflix cancelled The Get Down after one season. Both it and Sense8 were costly shows for Netflix to produce. Sense8 especially was shot all over the world with a large cast, adding to its budget.
Brian J. Smith (Will) tweeted out to fans, "Sorry guys. Thanks for your passion and support these last few days, was very moving to see your love for the show. En Evant!"
Sense8 has now become one of the few shows cancelled by Netflix, joining the aforementioned The Get Down, Marco Polo, and Lilyhammer.
Created by the Wachowskis and J. Michael Straczynski, the series centers on eight strangers around the globe who find themselves interconnected. The ensemble cast is made up of Aml Ameen, Doona Bae, Jamie Clayton, Tina Desai, Tuppence Middleton, Max Riemelt, Miguel Ángel Silvestre, and Brian J. Smith.
Shamus Kelley wants to know what's going on. Follow him on Twitter!