News
Despite New Ownership, Not Much Was New On Impact Wrestling
Anthem Sports' first show as TNA owner featured more of the same ...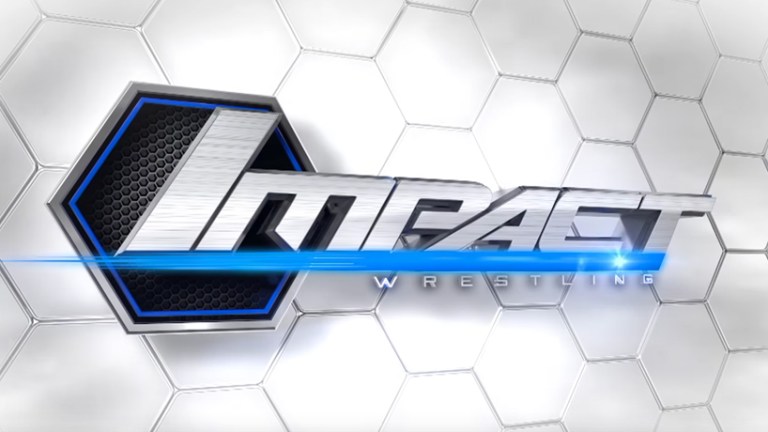 At a time where TNA had a the chance to make its show feel fresh, hitting the restart button once again (for the third time in three years), instead, the new and improved Impact felt like a rehashed version of the old.
That's not necessarily a bad thing. TNA's creative over the last year has been pretty good. Decisions this week by new owners Anthem Sports and Entertainment to bring back Jeff Jarrett and Dutch Mantel is a smart decision. Maybe their influence won't be felt until the next set of TV tapings, however.
Still, the show started with the same childish voice behind it. Josh Mathews made a joke about making TNA "great again," implying that the show has sucked prior to this. Within the first 10 seconds, the lead announcer was burying his own television program. Pope, meanwhile, continues to yell on color commentary without adding much to the product itself.
My biggest gripe, however, is that nothing felt big or important about this special live episode. They gave the impression that the main event — Eddie Edwards against Bobby Lashley and ECIII for the TNA World Title — wasn't booked until the opening promo segment, when Lashley and ECIII interrupted an Edwards promo segment. It made them look disorganized.
The opening segment fell flat, and it set the tone for a flat first hour of the program.
I'm willing to give Anthem the benefit of the doubt. They had literally a couple of weeks to really control this product. I can certainly imagine a scenario where they're just trying to get through this set of television tapings without doing much damage, with the intent on changing the direction of the company at the next set of television tapings, whenever and wherever those will be.
There were certain elements that were better. The building was lit better, for example. There was more vibrance to the setting. The production values, while not having any sweeping changes, felt like more crisp.
But the creative direction of the company really showed some holes. If this is what the current creative staff has in store for TNA, post Billy Corgan, then the show is in trouble. Matt Conway, John Gaburick, and whoever else booked this episode fell into the same stale way wrestling has been presented for the last decade-plus.
TNA taking a step backwards is OK. Dutch having an influence with creative, despite his age, is a good sign for the product. He knows wrestling.
It will take time, but Anthem needs to find a way to transform the company. Last night's show didn't feel like that.
1. Moose beat Mike Bennett via split decision to retain the TNA Grand Championship
Ugh. Nothing against these guys, but this was not the way to kickoff a show. After a long, drawn-out and slow promo segment, they followed it up with a plodding, slower heavyweight match. There was no energy here. Both of these guys tried their best, but both of them also fight a very heavyweight style.
Pope, meanwhile, talked about the incredible pace of this match. Was he watching the same thing I was watching?
Bennett and Moose had a good heavyweight match, but from a booking perspective, featuring a match here with smaller, faster-paced guys after a slower opening promo segment, would have been a better decision. Moose-Bennett could have easily taken place later in the program.
2. Swoggle beat Rockstar Spud
After the match, Spud quit TNA, saying he lost to a 1-year-old boy at Total Nonstop Deletion and then tonight, lost to someone who looks like a 1-year-old boy.
Hopefully, this means that Spud goes away for a while and can come back as a serious character. He works so hard for TNA, doing every interview he's asked to do and really being a spokesperson for the company, and he's been treated poorly on the television show for too long. Less than two years ago, he was an X Division champion who was challenging Kurt Angle for the World Title.
Spud has a place as a serious wrestler on the show, and TNA needs to utilize him in that way. For everything he's done for the company, not only does he deserve that, but his skills are there for such a role.
3. Decay beat Trevor Lee and Andrew Everett
TNA has no idea what to do with Trevor Lee. They have a future star that they can build as TNA homegrown, and they literally have no idea what to do with him. Hopefully, someone like Dutch, can change that.
Also, who were the babyfaces here? Decay? They beat the heel tag team and then were attacked by the heel DCC after the match. So maybe they're babyfaces now? I legitimately have no idea if they turned or not.
4. Sienna beat Allie
Allie continues to be one of the most genuinely over acts on the show. The crowd was really into her offense late in the match and seemed to be really deflated when she lost. They're invested. Hopefully TNA creative realizes what they have here with Allie, who has generated a lot of sympathy over the past year. They've done a really good job making her a sympathetic figure, without making her a pathetic figure.
5. Eddie Edwards beat Lashley and ECIII to retain the TNA World Title
Good match, but it felt like more of the same. That's not to suggest that what we saw last year was bad, but I don't think I'm alone in wishing for some sort of new direction with the television product.
The way TNA's company has worked over the last few years, there is a sense of seasons. The debut on Destination America and then Pop TV the last two years were new beginnings. The new ownership this year was a new beginning. But nothing felt new about this show.
Davey Richards returned at the end of the match, helping Edwards retain over Lashley.