News
Den of Geek Partners With Netflix For Lost in Space Issue
Our latest special edition magazine celebrates the history, future, and on-going legacy of the Lost in Space franchise.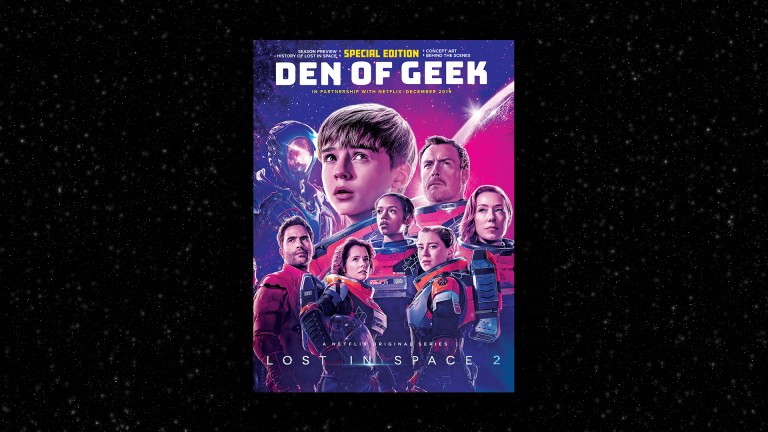 The Robinsons became the first family of outer space a year before Gene Roddenberry beamed us up to the Starship Enterprise, and over a decade before George Lucas first took us for a ride in the Millennium Falcon. Debuting just four years before Neil Armstrong took a "giant leap for mankind" on the surface of the Moon, Lost in Space challenged viewers to imagine a future where families could travel to and explore new worlds.
It's important to preserve that history and contextualize the show's place in the sci-fi genre. Shows like Lost in Space return to orbit because we love passing down stories that inspire us to dream. They're an intrinsic connection from one generation to the next. Titanic science fiction franchises like Star Wars and Star Trek have had numerous magazines over the years, which made their respective universes feel as vast offscreen as they did onscreen. Lost in Space never had an official print magazine in the vein of its space opera cousins.
So what better way to celebrate the launch of Lost in Space season 2 on Netflix than to give the franchise its long overdue magazine treatment? On Dec. 9th, we're partnering with Netflix to release a 32-page Lost in Space special edition magazine.
Inside, we reflect on the history of the franchise, showcase colorful new character posters, go deep with our season two preview, featuring cast and creative team interviews, and get a behind-the-scenes look at the making of the series. On these pages, you'll find that legacy is a starting point. The adventures of the Robinsons and their fans are just beginning.
Full disclosure: The issue was funded and published in partnership with Netflix. All editorial and opinions expressed are those of Den of Geek.
Where To Pick Up Copies
Readers will be able to view and download a digital copy of the issue beginning on Dec. 9th. Check back here! If you want to snag a copy in person, you can pick up a free copy at the following locations beginning on the dates below.
Fantom Comics – (Dec. 8th)
2010 P St NW, Washington, DC 20036
Forbidden Planet – (Dec. 10th)
832 Broadway, New York, NY 10003
Midtown Comics (Times Square and Grand Central Locations) – (Dec. 10th)
200 W 40th St, New York, NY 10018 
Big Apple Con – (Dec. 14th)
The New Yorker Hotel 481 8th Ave, New York, NY 10001 
Magazine Giveaway: Win a Copy
Den of Geek readers will also have a chance to get a magazine mailed to them through a contest. We're giving 20 geeks the chance to each win a copy of the magazine. Enter by December 11th for a chance to be one of the lucky twenty to get a copy mailed directly to them. Winners will be notified via email, and will have to reply with their full address within 24 hours to claim their prize.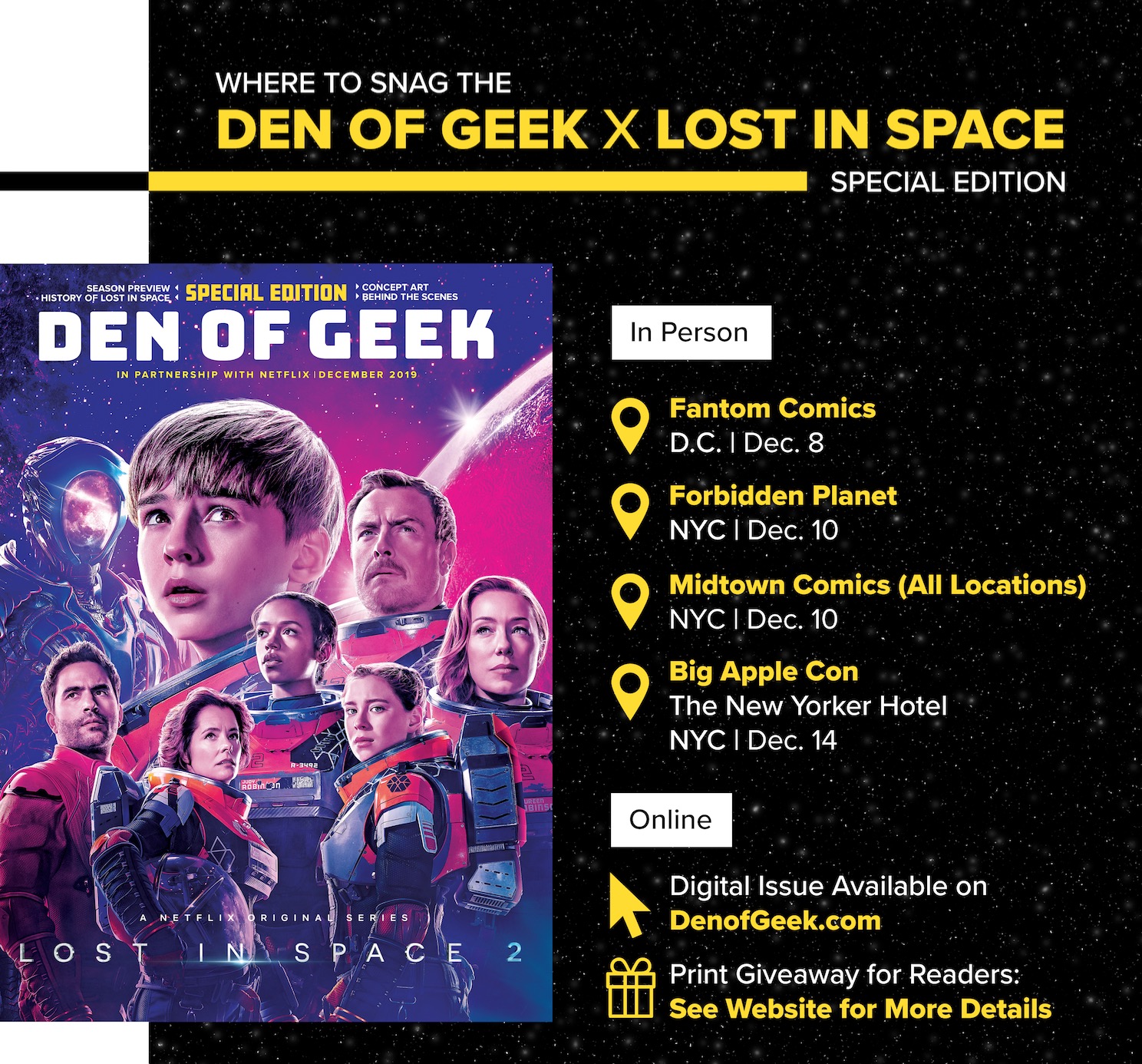 Editor's note: Portions of this article appear in the Letter From Editor page inside the special edition.