News
Den of Geek loves… Lost's Benjamin Linus
A couple of spoilers for the latest episode or two of Lost, as we celebrate one of the finest characters on TV right now: Benjamin Linus...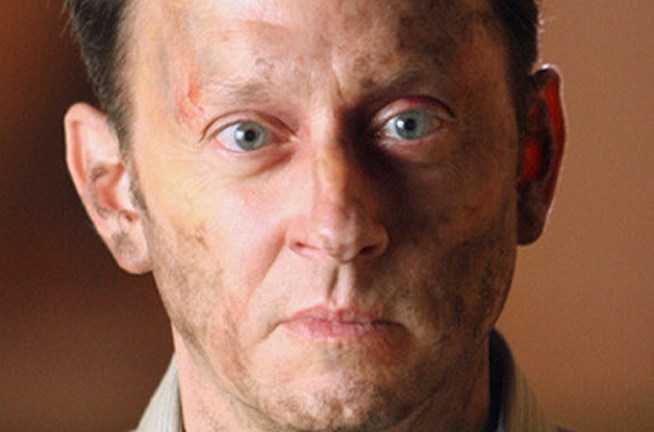 He kills. He cons. He manipulates. He kidnaps. He locks people in cages. He lies. A lot. Yet we can't help believing he's a hero. Den of Geek celebrates the curious case of Benjamin Linus.
Of course, we've all seen his type before – nary a geek TV programme is conceived without its resident witty villain – but the makers of Lost have developed that archetype and reached new heights of Magnificent Bastardry with Ben, the show's most captivating character.
At first we thought he was a meek little balloonist from Minnesota. Come Season 3, we'd changed our minds and were firmly convinced he was a manipulative sociopathic tyrant. Season 4 brought a boatload of infinitely nastier baddies to the island and all of a sudden, we started to believe his assertions that he was one of 'the good guys'. Then he went and throttled John Locke and now we don't know what to think any more. And it's the ambiguity that makes him so fascinating.
After The Life And Death Of Jeremy Bentham aired this week, the fandom was fair buzzing with debate. While many wrote him off as pure evil, numerous convoluted theories were dreamt up in an effort to absolve him and justify his actions. Because deep down, some of us really do want to believe in Ben. We want to trust that his motives are for the greater good, even though we know we probably shouldn't. Ultimately, we want him to be Lost's tragic anti-hero as well as its murderous self-serving git. Believe me, we get some funny looks for it.
Whichever side you're on, however, the man is always worth arguing about and Lost simply wouldn't be as good without him.
Whether it's his now-legendary "You guys got any milk?" speech, or the scene in the Sahara desert where, if you squint and suspend your disbelief, he is basically Indiana Jones, there's at least one classic Ben moment that sticks in any viewer's mind. He has the lion's share of the best lines, steals every scene he's in and runs rings around the castaways in spectacular style (and if you're still not warming to him, he's really kind of a geek).
Yet, while he's ruthless and devilish and wonderfully snarky, he's very much the vulnerable human being underneath. Glimpses into the depths of his twisted soul are few and far between, but so much more significant and effective for their rarity. When he cried over Alex's death in Season 4, it really meant something. Whereas when Jack cries, it only means it's a day ending in a 'y'.
Let's not give the writers all the credit here, though. Ben wouldn't be half the consistently watchable, show-stealing enigma he is were it not for the considerable talents of actor Michael Emerson bringing him to life.
Emerson's CV is littered with creeps, weirdos and straight-up psychopaths – have a gander at Saw or his Emmy-winning turn in The Practice – but he hasn't been given much of a chance to show off his full range in front of a mass audience until now (insert 'all casting directors are fools' rant here). And just look what we've been missing out on.
Not only is his comic timing impeccable, Emerson can show more emotion and inner conflict with the arch of an eyebrow or the curl of a lip than Matthew Fox could manage with a thousand bouts of blubbering. Only Terry O'Quinn as John Locke can match him in the acting stakes, which makes their scenes together even more compelling.
And then there are more, ahem, shallow things to consider. You see, most Lost fans love to hate him, but some just plain love him. Because let's face it; contrary to popular opinion, Benjamin Linus is downright blimmin' sexy.
An acquired taste, certainly, but a more sophisticated alternative to the brawny, obvious charms of Sawyer or Sayid. A quick scour of the 'net reassures this writer that she's not alone in her insanity; Ben has a sizeable, vocal and devoted fanbase that seems to grow with every new episode. What can we say – chicks dig a morally-ambiguous, well-read, filthy rich, Rachmaninov-playing international man of mystery.
So far this season, he's been flitting around the sidelines, busily saving the world and occasionally raising his head above the parapet for a quick snark (or homicide), but never the real focus of the episode. Let's hope that changes sometime soon, if he's not too busy having the stuffing knocked out of him, that is.
In conclusion, long live Ben and his dastardly ways. His methods may be questionable, but he keeps us tuning in each week. And he'll turn out to be a big damn hero in the end, just you wait and see.