News
Dear White People: Trailer, Release Date
Netflix's Dear White People has a trailer and release date.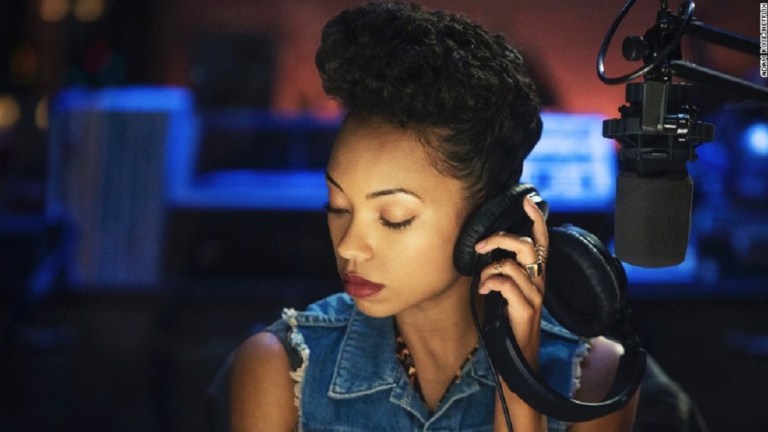 Dear White People is based on Simien's 2014 movie about racial tensions at a mostly white Ivy League university and the fallout that follows a blackface party thrown by a group of white students. The crowd-funded comedy won the Sundance Film Festival's U.S. Dramatic Special Jury Award for Breakthrough Talent.
We just got the first full-length trailer for the series, which drops on April 28th. Check it out…
Netflix's Dear White People stars Logan Browning (Powers, VH1's Hit the Floor) as college radio show host Samantha White. The film starred Tessa Thompson as the Samantha White. The series also stars Brandon P. Bell, Antoinette Robertson, DeRon Horton, John Patrick Amedori, and Ashley Blaine Featherson.
If there was ever any doubt that the world needs more shows like this one, the response to the date announcement that went up in February contradicts them. The Dear White People date announcement trailer was reportedly met with complaints and calls for a Netflix boycott. Posts on social media labeled the director as prejudiced and worse.
"When the first trailer for the film dropped, I'll admit the deluge of claims that I was a reverse racist and a 'piece of shit monkey that should shut up and go back to Africa' really hurt," Justin Simien wrote to his Facebook page.
"But now, I feel strangely encouraged. To see the sheer threat that people feel over a date announcement video featuring a woman of color (politely) asking not to be mocked makes it so clear why I made this show.
"I want those who are chronically unseen in the culture to feel seen. And I want those willing to extend empathy to experiences unlike theirs to understand their humanity more deeply. Here's to 4.28.17 And hopefully some more woke folks to get up in these comments."
You can watch the date announcement trailer here:
Dear White People will debut on April 28.