News
Deadwood: no end in sight?
Deadwood, one of HBO's finest shows, looks set to go out with, well, nothing. Matt gets in a bit of a mood about it...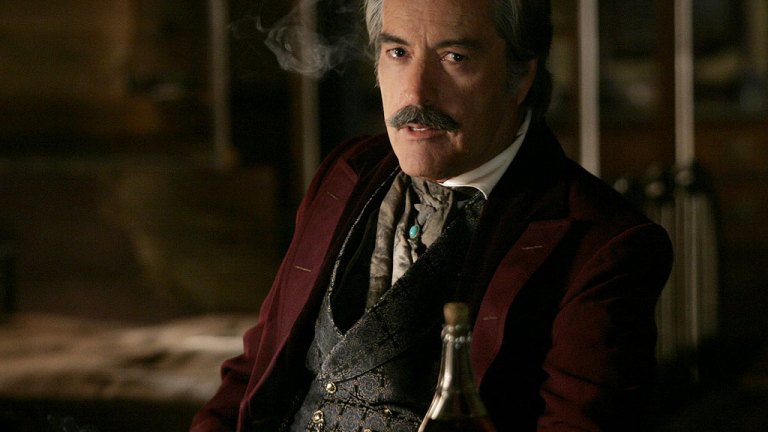 Is there an end in sight? Not bloody likely.
A recent shake-up at American television company HBO has cast even more doubt over the proposed feature-length final episodes of their hit show Deadwood. Comments made last week suggest the chances are '50/50′, although it would seem the odds are stacked further against this happening than we might be led to believe.
HBO has been massively influential over television in the last decade. Perhaps most notable was the Steven Spielberg produced war drama Band Of Brothers, which changed the market, utilising DVD sales (who hasn't given the Band Of Brothers set as a Father's Day gift?) to offset the costs of making more expensive, often very edgy shows. As a result they have produced such hits as The Sopranos, Curb Your Enthusiasm, Rome and many more.
However, where large amounts of money are involved there is a great deal of pressure on these shows to deliver viewing figures. In the case of the show Carnivale, the cost per episode was suggested to be around $2m, due to special effects and some elaborate sets.
When the viewing figures didn't materialise after two seasons, the show was cancelled. However, this caused outcry as the shows final episode left many storylines unfinished. The shows' very loyal fan base reacted angrily, some going so far as to send threatening letters to HBO executives.
In HBO's defence, they claim the series was only ever commissioned for two series and that the show's creators knew there was a good chance the show would not be granted a third. However, HBO fans have again been left feeling betrayed as a similar fate has befallen its controversial cowboy drama Deadwood.
Stopped three seasons in with a promise of two feature length episodes to resolve the program, the endings have never materialised. Neither the network nor creators want to take responsibility for the lengthy delay, which makes it seem all the less likely to happen.
In fact, the chances of getting the rising star of Timothy Olyphant seem slimmer than the chances of his Die Hard villain besting John McClane. Whether Ian McShane will be too busy, perhaps with some kind of Lovejoy reunion, is unknown.
So where does this leave us? Frustrated, but not entirely surprised. It's not unusual for television shows to finish leaving stories wide open, as any fan of ALF will tell you. That the shows are getting that much better only seems to make it that much worse.
Still, all is not lost. The third season of Deadwood is bound for DVD on 6th August. I suppose it's better to have loved and lost…