News
Deadpool Animated Series Script Leaked by Donald Glover
FX may have canceled the Deadpool animated series, but Donald Glover doesn't seem too happy about it.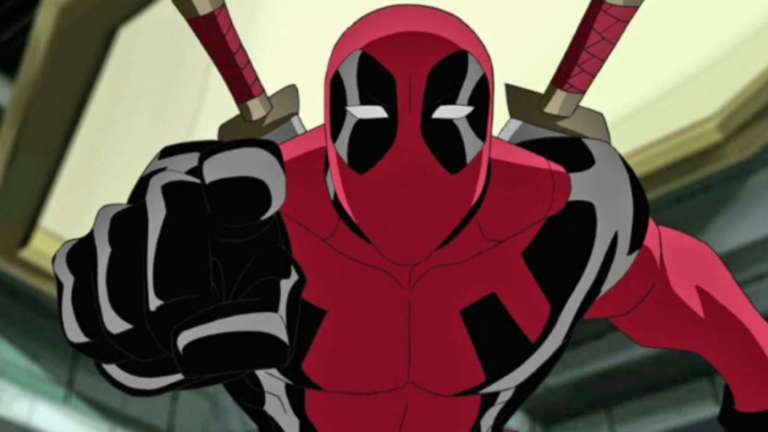 One of the biggest "woulda/coulda/shoulda" things we're likely going to be doomed to wonder about is what Donald Glover's Deadpool animated series would have turned out like. Announced to some fanfare last year, and something that was apparently moving along as recently as early 2018, was abruptly canceled via a Saturday night "bad news" dump. A terse statement from FX indicated that "creative differences" were causing them to walk away from the project (although that hasn't stopped fans from speculating about whether any of this could have anything to do with Disney's impending buy of 20th Century Fox assets, as unlikely as that may seem this early on).
Donald Glover has responded by tweeting out pages from a (now scrapped) Deadpool: The Animated Series script, and a good one at that, which seems like something of a response to the network's handling of the project. FX walking away from a Donald Glover project seems all the stranger considering the recent arrival of Glover's Atlanta Season 2, which is once again garnering considerable critical acclaim.
Glover's tweet, which says "for the record: i wasnt too busy to work on deadpool," certainly seems to indicate that there were more than "creative differences" at work in whatever it was that caused FX to pull the plug on the series, which was already beginning production for release at some point in 2018. He then proceeded to tweet out page after page of a Deadpool: The Animated Series script called "Finale." 
It's a shame, because the script is really funny, both in keeping with the spirit of the character in the comics and the movie, but with a distinctly absurdist tone that could only have been pulled off in animation. It's clear that Glover understands Deadpool and his unique sense of humor. There's even an extra meta moment which may have been corrected by Glover after the fact, as Deadpool breaks the fourth wall by making a reference to "the people watchin…" before he "sadly corrects himself" to "the people reading this." Things take another turn on page 6, and by the time we get to page 8, I almost have to wonder if this was a script completed for the project or if it was written as a direct response to the show's cancelation, as it seems to reference earlier episodes as well as taking direct shots at the network and Marvel.
But it's Deadpool, so who the hell can ever tell with that guy, right? What a crazy guy.
You can check out the thread with the complete script right here…