News
DC TV Arrowverse Crossover Confirms Arkham Asylum Connection
A mysterious Arkham Asylum doctor adds to the Gotham City and Batwoman flavor of the 2018 DC TV Arrowverse crossover.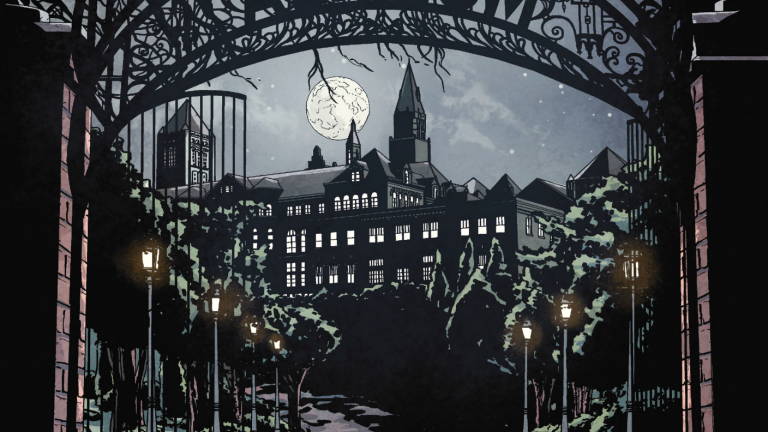 The DC TV 2018 Arrowverse crossover is starting to take shape, little by little. We might have just learned who the villain is. Or at least one of the villains.
Jeremy Davies (Sleepy Hollow, Justified) has been cast as Dr. John Deegan, "a doctor at Arkham Asylum For the Criminally Insane in Gotham City, but he might just be crazier than the inmates he treats. His machinations will draw Green Arrow, The Flash and Supergirl to Gotham City." 
While Dr. John Deegan doesn't appear to be an established DC character, I have to wonder if this is an alias for someone else. Or maybe this casting release is just a codename and he's actually Jeremiah Arkham himself (although that part doesn't seem too likely). 
further reading: Every DC Comics Easter Egg in the Elseworlds Arrowverse Crossover
On the other hand, the presence of Arkham Asylum is our first indicator of just how Gotham-centric this year's Arrowverse crossover will be. It has already been revealed that Nora Fries, the wife of Batman villain Mr. Freeze is going to appear in the crossover in some capacity. The real focus of these episodes will be the introduction of Ruby Rose as Batwoman, which is important, momentous stuff, and all these Gotham City connections might help flesh out her world for the planned 2019 TV series that she'll headline. But I have to wonder, if we're going to spend time at Arkham Asylum, what other Batman villains might make appearances, whether prominent ones or as background characters.
On the other hand, we're also getting the return of Superman and the introduction of Lois Lane in these episodes mean we'll probably get to spend plenty of time in Metropolis, as well!
further reading: Elseworlds Explains Arrowverse Batman Status
The Arrowverse will visit Gotham City when the crossover kicks off  with a special episode of The Flash on December 9, followed by Arrow on December 10, and Supergirl on December 11.
further reading: Everything You Need to Know About Batwoman on CW
Mike Cecchini is the Editor in Chief of Den of Geek. You can read more of his work here. Follow him on Twitter @wayoutstuff.