News
D.C. Fontana, Groundbreaking Star Trek Writer, Passes Away at 80
Star Trek writer D.C. Fontana has passed away, leaving behind a trailblazing legacy that opened doors for female writers.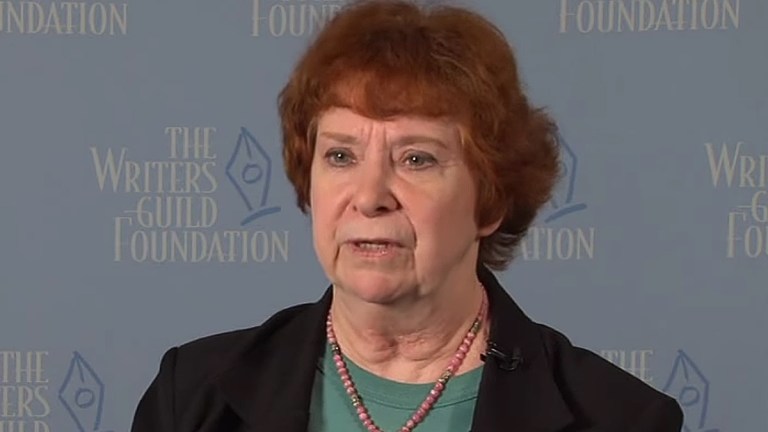 Dorothy Catherine Fontana, the legendary television writer better known by her gender-hiding nom de plume, D.C. Fontana, has passed away on December 2 at the age of 80, following a short illness, announces the official Star Trek site.
Even to casual fans of 1966-1969's original Star Trek series who might be oblivious to the show's behind-the-scenes stories, the name D.C. Fontana should ring a bell, since it was prominently and frequently affixed in the credits. While the story of her emergence in the monolithically male-dominated television industry of the 1960s is one that – especially now – seems destined for dramatization, Fontana's contributions to the canon of the still-thriving bellwether sci-fi franchise also happened to be crucial.
Further Reading: Star Trek's D.C. Fontana Talks the Origin of Spock's Family
Fontana, who started on the Star Trek staff as a secretary, scripted several episodes of The Original Series (TOS) throughout the entirety of its run, starting with the early Season 1 episode, "Charlie X," in which the Enterprise rescues a teen whose angst and lovelorn state doesn't mesh well with his god-like powers. The episode was a groundbreaking exhibition of psychological nuance for a character who would otherwise be dismissed as evil. Fontana would field further scripting opportunities for crucial episodes (11 total,) such as "This Side of Paradise," "Tomorrow is Yesterday," "That Which Survives" and, perhaps most poignantly, "Journey to Babel," the Season 2 episode that significantly fleshed out the entire Trek mythos by not only introducing Spock's father, Sarek, and mother, Amanda, but also debuted alien races in the Andorians and Tellarites.
Further Reading: Star Trek 4 Back on with Noah Hawley
In what is now the stuff of legend, Fontana's early-1960s aspirations to become a television writer saw her make a cross-continent migration from New York City to Los Angeles, where – after obligatory time in the typing pools – she sold her first scripts to her boss, Samuel A. Peeples, for episodes of NBC western The Tall Man. The secretary/moonlighting-writer dynamic would eventually land work for a producer of NBC military drama The Lieutenant, which put her into the orbit of that show's creator, a burgeoning talent named Gene Roddenberry, eventually leading to that legendary original Star Trek run.
Fontana continued adding to what would become a prolific CV after Star Trek's 1969 cancellation, writing episodes of shows such as Bonanza, The Six Million Dollar Man, Land of the Lost, Kung Fu, The Streets of San Francisco, Logan's Run, The Waltons, Buck Rogers in the 25th Century, Dallas and even wrote an episode of Star Trek: The Animated Series. She'd return to the franchise fold for the 1987 launch of Star Trek: The Next Generation, writing a handful of early episodes, starting with pilot "Encounter at Farpoint." Her last official work with the franchise manifested with the Season 1 episode of spinoff Star Trek: Deep Space Nine, titled "Dax," which provided crucial character development for the eponymous Trill science officer.
Besides episodes of animated shows, the later years of Fontana's career – in the 1990s/2000s – saw her field writing work for video games Star Trek: Bridge Commander, Star Trek: Legacy and Star Trek: Tactical Assault. Intriguingly, she also wrote a 2006 episode of fan series Star Trek New Voyages: Phase II, in which George Takei and Walter Koenig fielded their respective roles as Sulu and Chekov.
Dorothy Fontana is survived by her husband, Dennis Skotak (an Oscar-winning visual effects cinematographer,) and her family has requested that memorial donations to be made to the Humane Society, the Best Friends Animal Society, or to the American Film Institute.
We at Den of Geek wish to convey our condolences to the friends and family of D.C. Fontana, and appreciation for the pioneering, doors-opening success she achieved.
Joseph Baxter is a contributor for Den of Geek and Syfy Wire. You can find his work here. Follow him on Twitter @josbaxter.