News
Daybreak Scripted Podcast Coming from Netflix
In the spirit of the multiple narrative styles of Daybreak, Netflix decides to add a scripted podcast sharing tales from the apocalypse.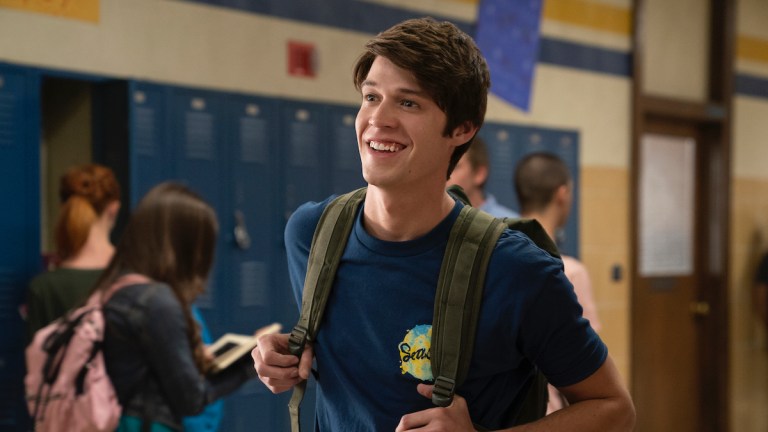 Of the many things that make Daybreak on Netflix unique, the differing points of view and styles of narration in each episode are definitely the most distinctive aspects. In a continuation of that concept, Netflix has decided to launch an audio drama centering on podcasters sharing their experience in the apocalypse inhabited solely by teenagers and zombie-like adults. It's a coping mechanism the STEM punks would definitely have approved of.
The podcast will be known as, appropriately enough, "The Only Podcast Left," and according to Variety, Daybreak executive producer Aron Eli Coleite is attached. "Netflix is an amazing creative partner," Coliete says. "When they asked us to do a narrative podcast in the Daybreak world, we came back with the most insane idea we could think of and they didn't even blink. In fact they got even more excited about what we were trying to create."
further reading: Daybreak Producers Explain the Bombshell Ending
The podcast will launch of November 7, 2019 exclusively on Spotify and will be distributed on all platforms December 12, 2019. There will be six episodes telling a story tangential to the action of Daybreak season 1 in which a group of survivors from Glendale High School's AV Club decides to start a podcast to deal with the ups and downs of life in the apocalypse. Below is a trailer for the upcoming project.
"We love how podcasts give creators more freedom to explore and go deeper into elements of their stories, and we see original scripted podcasts as the next level in world exploration. With Daybreak, it's a world ripe for that," says Rae Votta, podcast lead for Netflix. "If the Daybreak tribes can play video games after the apocalypse, we figured they could also be creating a podcast!"
This is good news for fans of Daybreak who are still waiting to hear news about a season 2 renewal. "The Only Podcast Left" should fill the hiatus nicely while we wait for future installments of the show.
Listen to the latest Sci Fi Fidelity podcast:
Subscribe: Apple Podcasts | Spotify | Stitcher | Acast | RSS
Michael Ahr is a writer, reviewer, and podcaster here at Den of Geek; you can check out his work here or follow him on Twitter (@mikescifi). He co-hosts our Sci Fi Fidelity podcast and coordinates interviews for The Fourth Wall podcast.