News
David Tennant was Almost Hannibal Lecter
Before Mads Mikkelsen snagged the role of Hannibal in Bryan Fuller's NBC series, David Tennant was in the running...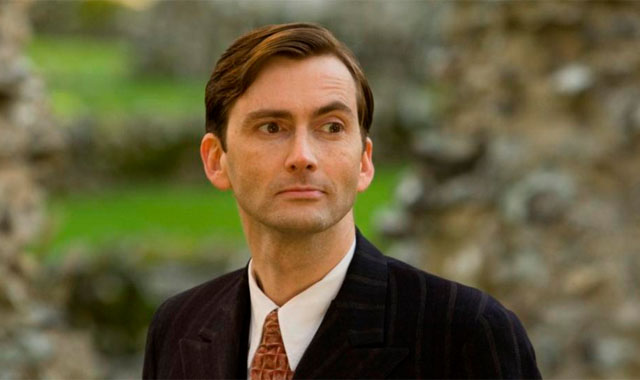 When news first arrived that Bryan Fuller was set to reimagine Thomas Harris' iconic villain Hannibal Lecter for a new NBC series that got underway back in 2013, plenty of fans who could only see the role being played by Sir Anthony Hopkins were pleasantly surprised by the new version of the cannibalistic serial killer, and star Mads Mikkelsen went on to put in a subtle-but-powerful performance as the culinary mastermind over three seasons of the show alongside Hugh Dancy's Will Graham, finally bringing one of TV's most celebrated and strange unrequited romances to a sudden end in 2015, when the show was cancelled in its prime. There's been talk of a revival ever since, but we're still waiting for any progress on the return of Hannibal to our screens.
In the meantime, there's been a bit of fascinating news this week, courtesy of Doctor Who and Broadchurch star David Tennant. In an interview with EW promoting his new film Bad Samaritan, the actor revealed that he was up for the role of Hannibal before Mads got the nod.
"I met [Hannibal executive producer] Bryan Fuller a couple of times, and we talked about it," said Tennant. "But I think they quite wisely chose Mads Mikkelsen, I think he was a perfect choice for it, and I think he did things with that character that I wouldn't have managed, so I think the right man got the job."
Hmm, would Tennant have made a good Lecter, do you think?
Here's the trailer for Bad Samaritan, which is rather surprisingly directed by one Dean Devlin (Geostorm):
We might have to check this out…!