News
David Morrissey to star in The City & The City TV series
China Miéville's fantasy crime novel The City & The City is coming to BBC Two, with David Morrissey starring...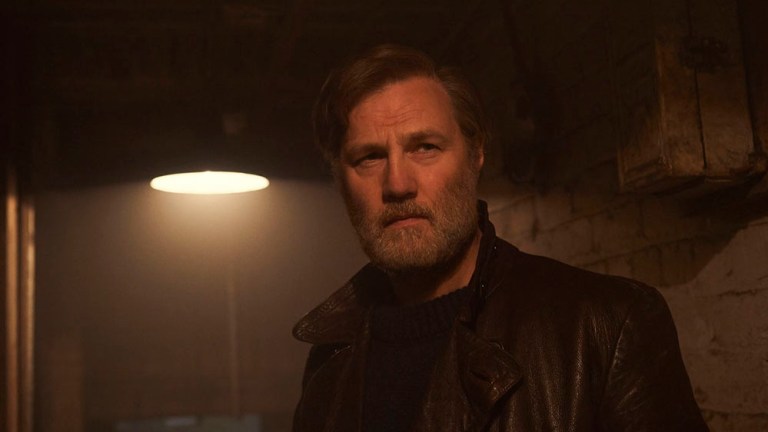 This article comes from Den of Geek UK.
China Miéville's The City & The City is a novel that blends crime procedural with high concept fantasy. It focuses on a detective, a murder investigation, two overlapping locales, and an ancient legend.
BBC Two announced a four-part TV adaptation not that long ago, with Red Riding and The Young Pope's Tony Grisoni writing the scripts, and House Of Cards/The Missing alum Thom Shankland on directorial duties. Today, the cast has been announced.
David Morrissey (who's still best known as The Governor from The Walking Dead, although he's since starred in The Missing and Extant) will play the central investigator, Inspector Tyador Borlú.
"I am delighted to be working with the brilliant Tony Grisoni again on this exciting project," Mr Morrisey said. He previously worked with him on the Red Riding TV movie trilogy. "I am a huge fan of the original book by China Miéville", he added.
Also confirmed among the cast are Mr Selfridge's Ron Cook as Commissar Gadlem, Some Girls' Mandeep Dhillon as Constable Corwi, Deutschland 83's Maria Schrader as Senior Detective Dhatt, Humans' Danny Webb as Major Syedr, and Penny Dreadful's Christian Camargo as Doctor Bowden.
Courtesy of CultBox, here's the official synopsis…
The body of a foreign student is discovered in the streets of the down at heel city of Besźel. Cases like this are run of the mill for Inspector Tyador Borlú of the Extreme Crime Squad – until his investigations uncover evidence that the dead girl had come from another city called Ul Qoma. But the relationship between the two cities defies comprehension and will challenge everything Borlú holds dear.
More as we hear it.