News
David Fincher and Gillian Flynn on HBO's Utopia
The Gone Girl director and screenwriter are teaming up again for HBO's new series, Utopia. They spoke on the progress of the remake.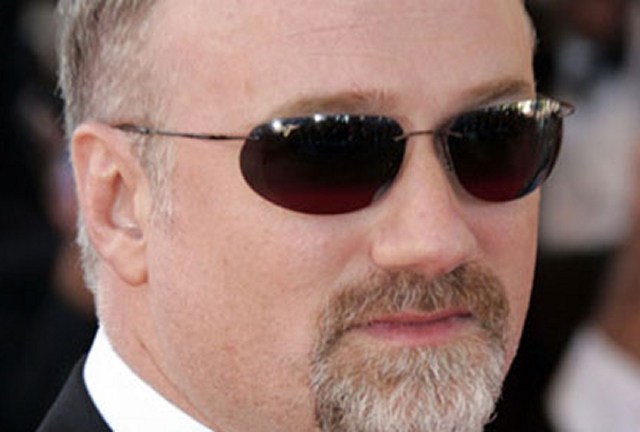 Critics, fans and people who count the dollars at the box office agree that the duo of director David Fincher and writer Gillian Flynn was a successful one. Gone Girl, this weekend's box office winner and critical darling, was a masterful case study in non-linear storytelling, casting, writing, and so on.
Basically, I thought it was perfect, hauntingly so.  
Luckily, the last time we'll see Fincher and Flynn alongside each other won't be on-stage after their inevitable Oscar win. They're set to team up on another adaption, this time for HBO, though Flynn's own material isn't the source of inspiration this time around. The Gone Girl author/screenwriter will be pen every episode of Utopia, a remake of the UK Channel 4 series of the same name. Fincher is set to direct the entire series.
Together they put on a clinic on how to bring a best seller to the big screen. Now they'll attempt a tougher task, completely remaking a series that aired just last year in the UK. Fox's Gracepoint, which took a similar path to air, has so far received less than glowing reviews.
[Related: Gracepoint Series Premiere Review] 
Utopia, created by Dennis Kelly, is about a group of fans of an underground graphic novel who get sucked into their own thriller when they found out the author secretly wrote a sequel. The manuscript has a far greater meaning than the fans thought and it leads to conspiracies and twists when the true meaning of the book is revealed.  
Fincher seems hopeful about the source material. Speaking with The Guardian ahead of the release of Gone Girl, he said:
"I like the world of it," he says. "I like the characters – I love Dennis's [Kelly, creator of the UK show] honesty and affinity for the nerds. I mean, I've always been a bit of a junior conspiracy theorist cause I don't have time to connect them all! But it's nice to see that somebody has."
Kelly had a hand in the shaping the remake. Flynn showed him the new script, and she told BuzzFeed News that he "could not have been more gracious" about her own spin on Utopia. She added: "I was worried, when I sent him the outline, that he was going to be like, my baby, what have you done?!"
It seems impractical to remake a British series from just a year ago for an English-speaking audience, as was our gripe with Gracepoint. HBO is a different animal, however. They missed on Fincher's House of Cards, but something tells me they were smart to not make the same mistake twice. With the buzz from Gone Girl sure to carry over well into awards season, HBO may have found another highly-touted partner in crime to air with True Detective. We'll put our faith in Fincher and Flynn, just as HBO has, because after this weekend, they've earned our trust. 
Sources: The Guardian and BuzzFeed News