News
David Duchovny and Gillian Anderson Will Voice Mulder and Scully in The X-Files Cold Cases Audio Series
Audible Studios will crack open unsolved mysteries in The X-Files Cold Cases audio series. Here is the first trailer.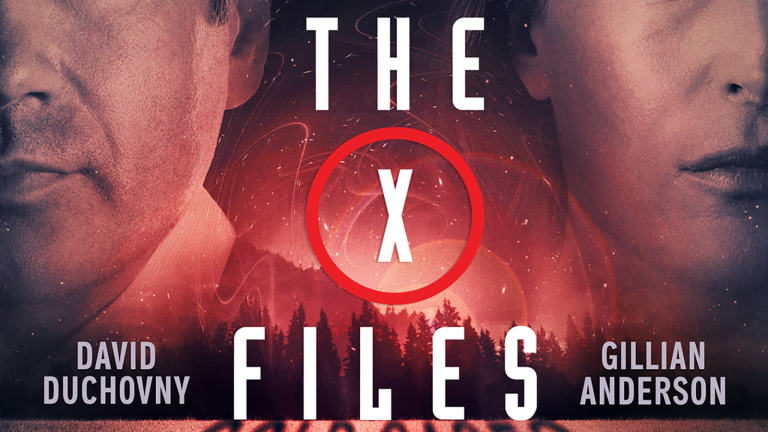 Agents Fox Mulder and Dana Sculley, of the FBI unit X-Files, had a spotty arrest record. Their collars would slip out of holding cells through the cracks in the walls, out of their handcuffs by chewing off their arms or casually get out of a squad car while cops were distracted by the beautiful cerulean blue of a passing pedestrian. And let's face it, it's tough to extradite an extraterrestrial. Some cases are hard to crack. Audible Studios plans to release the stories that didn't make the series in original audio series The X-Files: Cold Cases. David Duchovny and Gillian Anderson will voice FBI agents Mulder and Scully. Audible will release the audio series on July 18.
The novels pick up after the events of the film X-Files: I Want to Believe. The X-Files: Cold Cases is based on Joe Harris' graphic novels. Chris Carter, who created The X-Files, is on board as creative director. The series was adapted for audio by Dirk Maggs (The Hitchhiker's Guide to the Galaxy, Alien: Out of the Shadows).
 "Cold Cases marks yet another thrilling addition to the pantheon of X-Files stories," reads the publisher's synopsis. "Featuring a mind-blowing and otherworldly soundscape of liquefying aliens, hissing creatures, and humming spacecraft, listeners get to experience the duo's investigations like never before.
"A database breach at FBI headquarters allows an unknown group to access and capitalize on those investigations left unsolved – dubbed cold cases – by the secret department once known as The X-Files. As friends and foes of the agency long thought gone begin to inexplicably reappear, former agents Mulder and Scully come out of anonymity to face a growing conspiracy that involves not only their former department but the US government and forces not of this world."
Mitch Pileggi will return to voice FBI Assistant Director Walter Skinner. Fans will also hear the smoke from Cigarette Smoking Man's (William B. Davis) Morley Cigarettes. The Lone Gunmen (Tom Braidwood, Dean Haglund, and Bruce Harwood) will also lend their voices to the growing conspiracy theories.
The audio series comes a year after Fox revived The X-Files. X-Files: Cold Cases will fill in the backstory between the movie The X-Files: I Want to Believe and the resurrected miniseries.
X-Files: Cold Cases will be available July 18. The truth is out there. You just have to listen.
SOURCE: IGN