News
David Chase Breaks Omerta On Sopranos' Final Scene
David Chase details the end of The Sopranos in extended interview.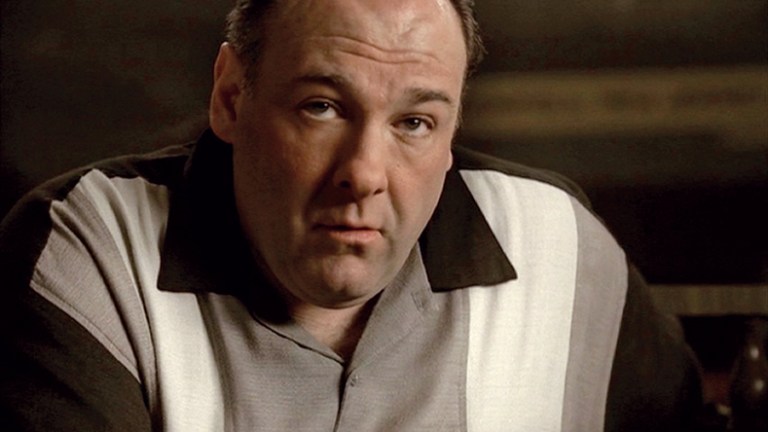 The last episode of The Sopranos is one of the most debated endings in TV history. Some people were infuriated by it, others thought it was brilliant. On June 10, 2007, Steve Perry stopped believing, the onion rings were finished and Tony Soprano gave a quick glance at a passing stranger in a Member's Only jacket.
David Chase, brought The Sopranos into this world and took them out. He directed the "Made in America" episode. He always maintained that everything you needed to know about the fate of Tony Soprano was on that screen so stop asking.
But when DGA Quarterly asked Chase, he gave a shot-by-shot explanation of what he put on the plate.
"When it's over," Chase told DGA, "I think you're probably always blindsided by it. That's all I can say."
Chase was trying to recreate the dreamy feeling he got when he saw Stanley Kubrick's 2001: A Space Odyssey. The Sopranos ended with the upper echelon of the New Jersey crew being taken out by New York's mob. Tony's consigliere and underboss have been taken out and the audience is expecting the hitmen to finish the job.
"That last shot of Tony ends on 'don't stop,' it's mid-song. I'm not going to go into [if that's Tony's POV]. I thought the possibility would go through a lot of people's minds or maybe everybody's mind that he was killed," Chase told DGA Quarterly. "He might have gotten shot three years ago in that situation. But he didn't. Whether this is the end here, or not, it's going to come at some point for the rest of us."
"I thought the ending would be somewhat jarring, sure. But not to the extent it was, and not a subject of such discussion. I really had no idea about that," Chase told DGA "I never considered the black a shot. I just thought what we see is black. The ceiling I was going for at that point, the biggest feeling I was going for, honestly, was don't stop believing. It was very simple and much more on the nose than people think. That's what I wanted people to believe. That life ends and death comes, but don't stop believing. Life is short. Either it ends here for Tony or some other time. But in spite of that, it's really worth it. So don't stop believing."'
So, Tony Soprano could have died that night, or some other night, it doesn't matter, we all die some day. Like Johnny Tightlips on The Simpsons, Chase may not have taken the fifth, but he's still withholding evidence.
SOURCE: DGA QUARTERLY