News
Dave Gibbons Weighs in on Watchmen TV Series
Watchmen co-creator Dave Gibbons seems pretty positive about Damon Lindelof's forthcoming TV series...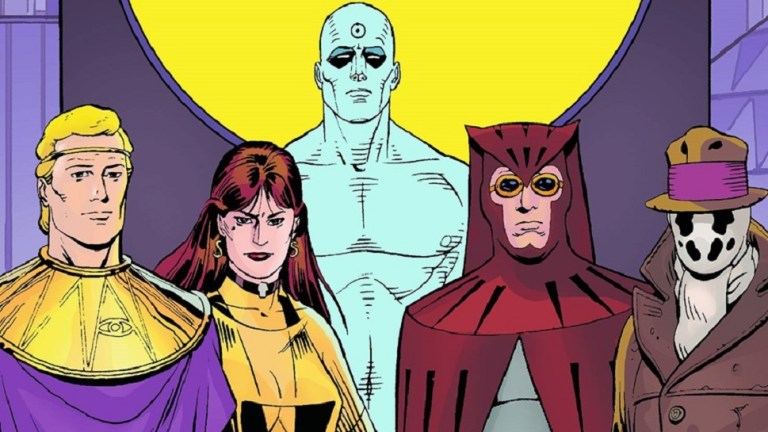 Whatever the level of trepidation we have surrounding the HBO Watchmen TV series (and it wildly vacillates from moment to moment), Watchmen co-creator Dave Gibbons is certainly showing a greater level of enthusiasm for the upcoming TV series than we would imagine Alan Moore ever would. In a new interview with EW, Gibbons looked back on Zack Snyder's movie version, which is about to celebrate its 10-year anniversary – "Zack made a good movie, a flawed movie certainly, but with some moments of real genius and wonder" – and expressed a lot of positivity about Lindelof's adaptation:
"I do know a little about it. I've had conversations with Damon, and I've read the screenplay for the pilot. I don't think it's my place to say too much about it, other than I found Damon's approach to be really refreshing and exciting and unexpected. I don't think it's gonna be what people think it's going to be. It certainly wasn't what I imagined it to be. I think it's extremely fresh. I'm really looking forward to seeing it on the screen."
It doesn't look like we're in for something tired, at least…
"I've been resistant to the comic book prequels and sequels, but what Damon's doing is not that at all, it's very far away from that. While it's very reverential and true to the source material (by which I mean the Watchmen graphic novel that Alan and I did), it's not retreading the same ground, it's not a reinterpretation of it. It approaches it in a completely unexpected way."
Gibbons also went on to compare the new Watchmen show with a certain series we can get behind.
"Grant Morrison did a thing with Multiversity, where he came up with some very fresh approaches to comic stories, and in one of them ("Pax Americana" with Frank Quitely) they did something similar to Watchmen, but in a new way. I heartily applauded that. My feeling is that what Damon's doing is like that, it's not a retreading of something we already know, but it's a fresh and unusual approach."
This series really is a curiosity, and although it's entirely possible that this whole thing will turn out to be a hot mess, we can already sense that we're going to get sucked into it anyway.
Surely, we can now at least be certain that this isn't a 12 hour long adaptation of the comic, nor a straight sequel. Perhaps more of the events of the comic will be explored in flashbacks as the show progresses, but right now, it doesn't look or sound like anything we might have been expecting. And perhaps that is just the way it should be.
You can read everything we know so far about the HBO Watchmen TV series right here.