News
Darth Vader TV Specials Coming From Disney?
There's some cryptic news on the schedule regarding the presence of a certain Sith Lord on television in 2014. Does this mean Darth Vader is getting his own TV show? Probably not...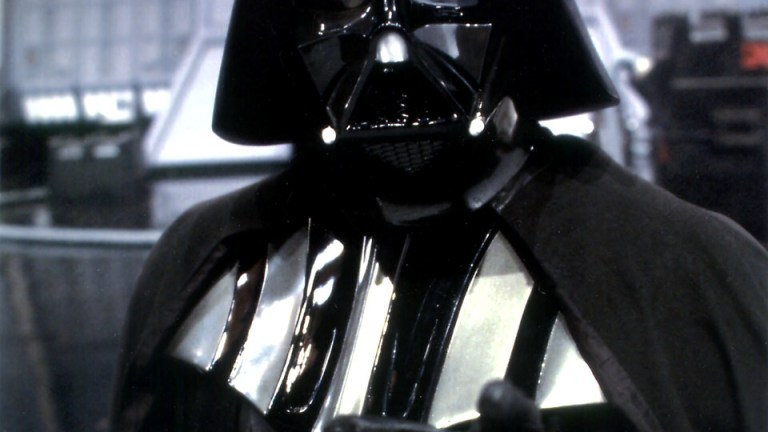 Alright, before we go flying off the handle about this, let's try and look at it critically. In London, at the European Brand Licensing Show, a brochure was handed out that showcases some of Disney's plans over the next couple of years. One thing on the schedule for Spring/Summer 2014 that is sure to raise eyebrows is "Darth Vader Themed TV Specials."
Considering that the next Star Wars animated series, Star Wars: Rebels isn't slated to debut until Fall of 2014, it seems extraordinarily unlikely that these "Darth Vader Themed TV Specials" are live-action projects set in the Star Wars universe. These could be anything from addtional Phineas & Ferb crossovers (with the main one set for Fall/Winter 2014) to Star Wars Lego themed animated projects. But then again…what if they aren't? Check out the image courtesy of the good folks at Jedi News, and then read on!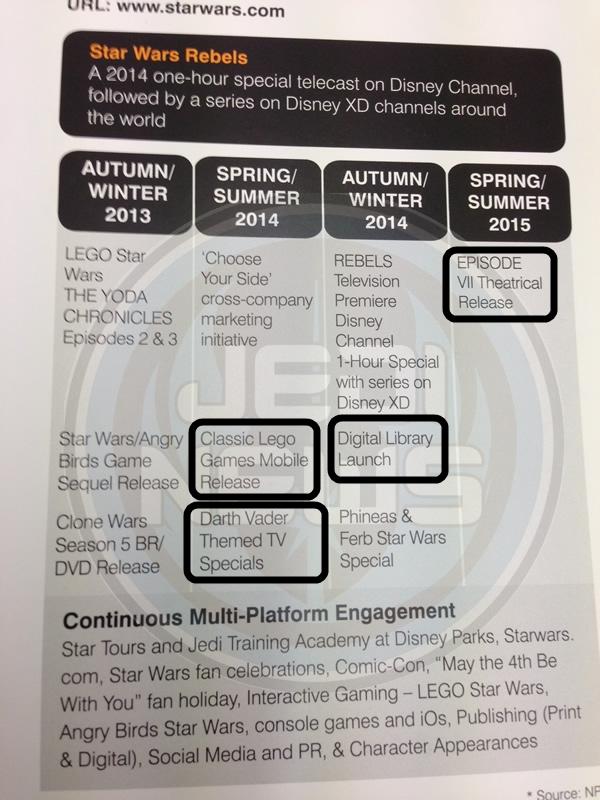 Is it possible that in the lead-up to Star Wars: Rebels we're going to see something Vader-themed to bridge the gap between Revenge of The Sith and Rebels (which takes place 14 years after Episode III, but still safely before the events of A New Hope) to set up the show? Again, live-action seems particularly optimistic given the time frame detailed here. We'll be watching this carefully, and we'll keep you updated!