News
Dark Trailer: Netflix's Time-Bending German Mystery Series
The Netflix Dark Trailer shows a shadowy German mystery series that jumps across the timeline with a horror spin.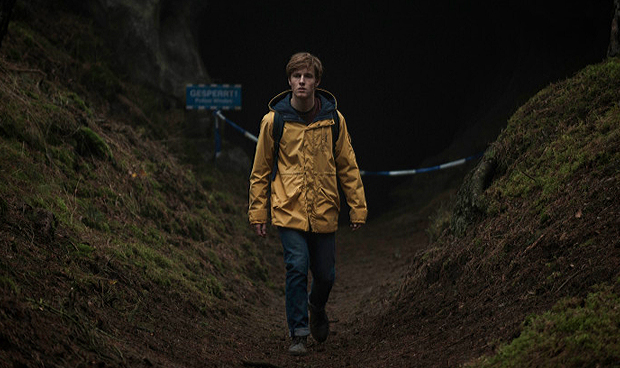 Netflix's lineup of original television content is providing more than its fair share of shows that delve into dark atmospheric bleakness. However, the streaming giant's imminently returning smash sci-fi series Stranger Things has undoubtedly put offerings of that ilk through a comparative lens. Indeed, the trailer for Netflix's upcoming German murder mystery thriller series, Dark, will, in some ways, evoke comparisons to that series, as well as the recently-revived Twin Peaks.  
Dark Trailer
The Dark trailer showcases a series that seemingly comes to the table wielding familiar tropes, from its purposefully plain hue, to its focus on dirty, decaying surroundings. The series is set in the German small town of Winden that, for some reason, has been ripped apart at the seams in the aftermath of the disappearance of two children. Yet, like the aforementioned Twin Peaks, the show's initial premise as a whodunnit is designed for evolution.
Even if Dark wasn't a Netfflix series, it would be hard to not evoke comparisons to Stranger Things, especially with the latest trailer's more supernatural focus on the disappearances. It almost feels as if these children were taken into the Upside Down by the Deutschland Demogorgon. Indeed, the show's rapid plot escalation is apparent, since the concept of time itself becomes a key constant in an evil equation that's rife with diverse and disparate variables, an equation that's affecting everyone in the humble hamlet in a circuitous, but steady manner. Moreover, as the kidnappings escalate to an array of murders, the equation extends itself beyond the boundary of time and space.
Appropriately enough, the series touts the time-bending tagline, "The question is not WHO. The question is not HOW. But WHEN."
And here is the original, equally-puzzling, teaser trailer for Dark.
Dark Details
Dark is the creation of director/executive producer Baran bo Odar, working off scripts by Jantje Friese. Bo Odar, a Swiss filmmaker, was behind the camera for this past January's Jamie Foxx-starring crime thriller movie, Sleepless, having also directed crime thrillers features in 2014's Who Am I and 2010's The Silence.
The cast of Dark, mostly filled with German actors, consists of names such as Louis Hofmann, Oliver Masucci, Karoline Eichhorn, Jördis Triebel, Maja Schöne, Stephan Kampwirth, Daan Lennard Liebrenz, Andreas Pietschmann, Deborah Kaufmann and Tatja Seibt.
Dark Release Date
Dark will make its mysteriously morose debut with a 10-episode inaugural season on Netflix on December 1, 2017.