News
Dark Shadows TV Show in Development at The CW
Dark Shadows: Reincarnation would continue the story of the supernatural Collins family.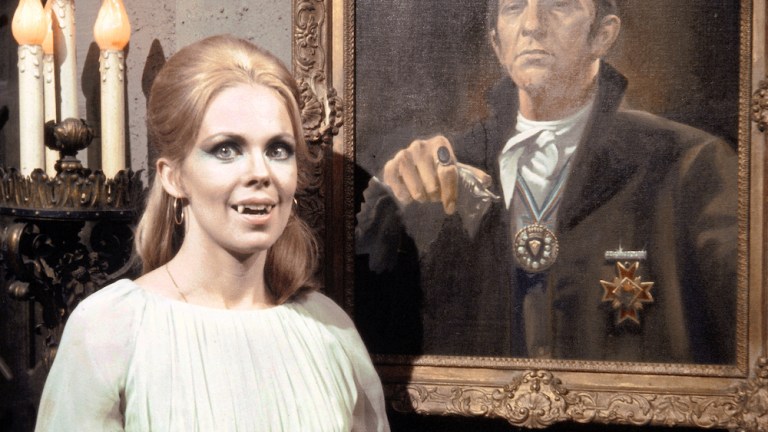 Dark Shadows is coming back to TV. According to Deadline, The CW and Warner Bros. are developing a Gothic horror drama called Dark Shadows: Reincarnation based on the TV soap created by Dan Curtis. The series, should it be picked up, would be an hour-long drama.
Dark Shadows: Reincarnation would be a sequel of sorts to the 1966 cult classic that came before, a modern-day continuation that follows the Collins family of Collinsport, Maine who are—yes, reader—in fact a family of supernatural creatures. The most popular of the original show was vampire Barnabas Collins (played by Jonathan Frid), whose appearance 10 months into the airing of the show rocketed the series into popularity. The show also featured ghosts, werewolves, zombies, witches, warlocks, time travel, and your traditional parallel universe. Basically, it was a show that would fit in nicely in the modern TV era.
read more: Master of Dark Shadows Review
The series ran for five years and 1,225 episodes until 1971. Subsequently, the story was continued in a 1970 movie and was adapted into a feature film directed by Tim Burton and starring Johnny Depp in 2012. Previous attempts to reboot or revive the series were made by NBC in 1991 (the show ran for one season) and The WB in 2004 (it never made it past the pilot). 
The Dark Shadows: Reincarnation pilot will be written by Mark B. Perry (Revenge, Ghost Whisperer, Brothers & Sisters) who is so excited about the opportunity. It is honestly very endearing. According to the Deadline article: "As a kid, Perry ran home from school to catch the gothic soap — it aired each weekday after school — and for the past two years had been aggressively pursuing the rights."
read more: Original Vampirella / Dark Shadows Crossover Comic Uncovered
Perry said on the dream come true of helming this potential new series: "As a first-generation fan, it's been a dream of mine to give Dark Shadows the Star Trek treatment since way back in the '80s when Next Generation was announced, so I'm beyond thrilled and humbled to be entrusted with this resurrection. And while I could never hope to fill Dan Curtis' very large shoes, I do aspire to carry them a little farther into the future. I also want to reassure the fans of the original that this version will treat the show's mythology with the same reverence given to Star Trek, but will also make the show accessible for audiences who aren't yet familiar with the macabre world of the Collinses. My plan is to take as few liberties as possible with the Dark Shadows canon, while bearing in mind a quote from a 1970s episode delivered by the inimitable Oscar-nominee Grayson Hall as Dr. Julia Hoffman: 'The Collins family history is not particularly famous for its accuracy.'"
Guys, I think he's ready for this.
More news on Dark Shadows: Reincarnation as we hear it.
Kayti Burt is a staff editor covering books, TV, movies, and fan culture at Den of Geek. Read more of her work here or follow her on Twitter @kaytiburt.