News
Dark Season 2 Release Date, Trailer and More
Netflix's first original German series, Dark, is returning for a second creepy season.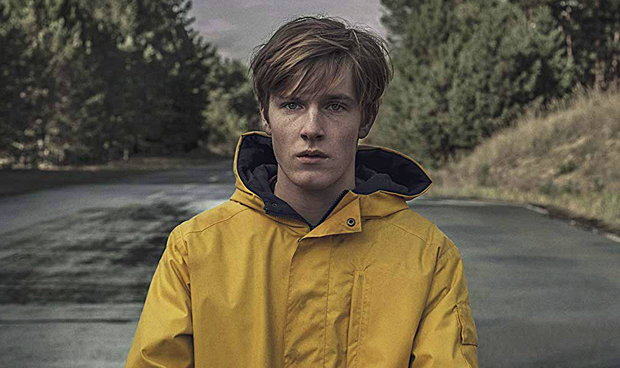 Dark Season 2 is coming to Netflix – and coming soon, no less!
The time-bending German mystery, which saw the streaming giant dip its toes into the water of original, non-English language live action projects, was a solid hit for the streaming giant, which premiered the inaugural season on December 1, 2017. Thus, Netflix's green light for the second season of Dark arrived less than a fortnight after said premiere. (Check out our Dark Season 1 review!)
The creepy Kraut series, the creation of showrunners Baran bo Odar and Jantje Friese, proved to be a bellwether offering, with other non-English genre offerings having since manifested on the streaming platform.
Dark Season 2 Trailer
An intense, appropriately mind-bending teaser trailer has arrived for Netflix's Dark Season 2!
Dark Season 2 Release Date
Dark Season 2 will premiere on Netflix on Friday, June 21.
The announcement arrived via the following teaser clip.
Dark Season 2 Story
As Netflix's official synopsis for the second season of Dark reads:
Jonas finds himself trapped in the future and desperately tries to return to 2020. Meanwhile, his friends Martha, Magnus, and Franziska are trying to uncover how Bartosz' is involved in the mysterious incidents occurring in their small hometown of Winden. More and more people are drawn into the events orchestrated by an obscure figure who seemingly controls everything that is connected throughout different time zones.
The description adds:
The second season continues the story of four families and their attempts to change their fate within their tightly knit community. Through eight hour-long episodes, they experience how every decision irretrievably influences the present, the past and the future. The established ensemble cast is joined by Sandra Borgmann, Winfried Glatzeder, Dietrich Hollinderbäumer and Sylvester Groth.
Dark Season 2 Details
Showrunners Baran bo Odar and Jantje Friese were delighted with Netflix's 2017 Season 2 renewal, which arrived just in time for Christmas that year.
"We are overwhelmed by the response to Dark and are thrilled that our story has been a success with a global audience," they said in a statement. "Viewers have been captivated by the secrets of our protagonists and have taken delight in unravelling the various puzzles that the story presents. To know that we will now embark on our next journey is, for us showrunners, a dream come true. And our fans can be sure that we have plenty of surprises in store for the second season of Dark."
Kelly Luegenbiehl, Vice President of International Originals for Netflix, added "When we first heard about Dark, we realised very early on that we hadn't seen anything like this show before – in Germany or anywhere else in the world. Dark is a testament that great storytelling transcends geography. We're excited that our members around the globe are captivated by the mysterious world of Winden, and will now be able to continue to see how the story unfolds."
Netflix's Dark launched its story in the small-town setting of Winden that, for some reason, has been ripped apart at the seams in the aftermath of the disappearance of two children. The show's deceptively simple status as a whodunnit quickly evolved, since the concept of time itself became a key constant in an evil equation rife with diverse and disparate variables, an equation that affected everyone in the humble hamlet in a circuitous, but steady manner.
Joseph Baxter is a contributor for Den of Geek and Syfy Wire. You can find his work here. Follow him on Twitter @josbaxter.