News
Daredevil: Marvel Says More "Adventures" to Come
Marvel teases that we have not seen the last of Daredevil on the screen after Netflix cancelled the popular TV series.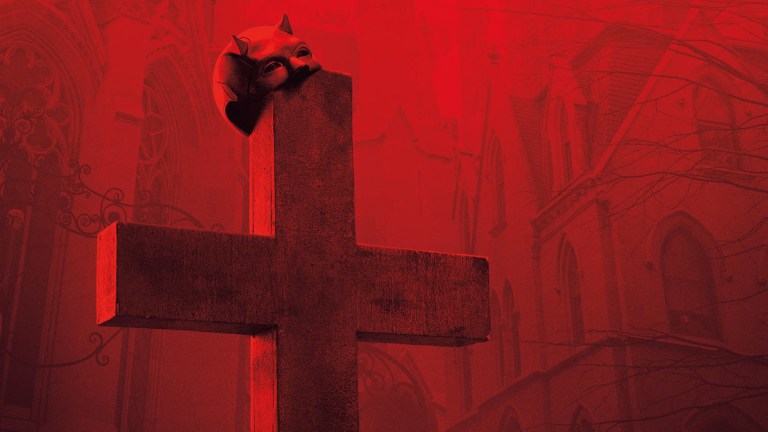 In a sign that all is not well between the Mouse House and Netflix on the eve of Disney+'s launch next year, Netflix cancelled Daredevil after three very successful seasons. Considered in many ways the crown jewel of the Netflix/Marvel partnership that spawned a "Defenders universe" that was allegedly connected to the Marvel Studios movies, Daredevil had just released its highly acclaimed third season, and as writer Sam Ernst revealed on Twitter, a Daredevil Season 4 was already being planned out and in the process of writer's room breakdowns.
However, all is perhaps not lost for the Devil of Hell's Kitchen. While Daredevil's own Twitter account promised last night that  "Justice Never Stops," Marvel's own statement Friday offered a sweet sendoff… and a hint we might see more of ol' Horn Head on the big or small screen.
"We look forward to more adventures with the Man without Fear in the future," Marvel says. While Netflix has previously confirmed the first three seasons of Daredevil will remain on their streaming service in perpetuity, this may suggest the character could live again on Disney+… or the big screen? Charlie Cox and Vincent D'Onofrio's versions of Matt Murdock and Wilson Fisk are easily among the best of any character in the ostensible MCU.
Below is Marvel's complete statement.
Marvel is extremely grateful to the huge audience that loved Marvel's Daredevil. From the moment of young Matt's first act of heroism to the birth of Page, Murdock, & Nelson, it has been a unbelievable journey. We are incredibly proud of the amazing showrunners and writers starting with Drew Goddard and Steven DeKnight, Marco Ramirez and Doug Petrie and Erik Oleson, Charlie Cox, Deborah Ann Woll, Elden Henson, Vincent D'Onofrio and our casts who brought our characters to life with such excellence, and every one of the fantastic crews in NYC. We look forward to more adventures with the Man without Fear in the future.
David Crow is the Film Section Editor at Den of Geek. He's also a member of the Online Film Critics Society. Read more of his work here. You can follow him on Twitter @DCrowsNest.