News
Curb Your Enthusiasm Episodes Released By HBO Hackers
Hackers leak stolen episodes of Curb Your Enthusiasm two months before its return from five-year hiatus.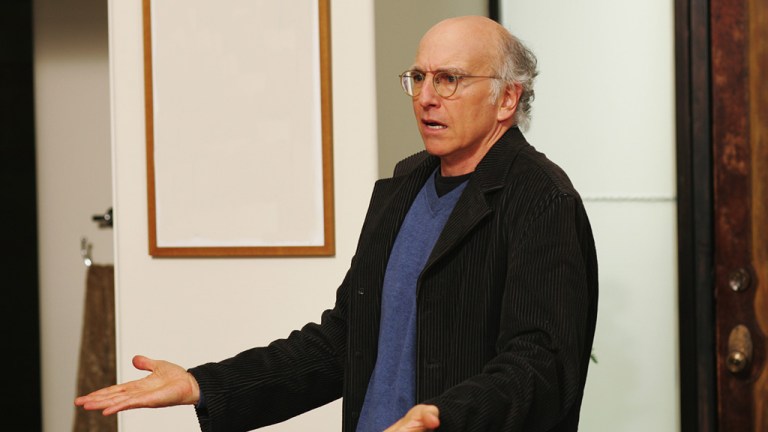 Curb Your Enthusiasm Season 9 episodes were leaked online by hackers less than two months before the structured improvisational comedy is scheduled to return. The episodes were reportedly stolen by hackers during the HBO data breach that was first reported on July 31. The highly anticipated return of Curb Your Enthusiasm was not due to premiere until October.
The cyber incident follows the lead of several episodes of Insecure, Ballers, Barry, the Deuce, and Game of Thrones scripts. Hackers also stole email archives and contracts. The Game of Thrones' Aug. 6 episode, "The Spoils of War," was leaked online in an unrelated incident two days before broadcast. The leak didn't affect the audience, as the episode pulled in 10.2 million viewers, making it the most watched episode of the series.
"We are not in communication with the hacker and we're not going to comment every time a new piece of information is released," HBO said in a statement. "It has been widely reported that there was a cyber incident at HBO. The hacker may continue to drop bits and pieces of stolen information in an attempt to generate media attention. That's a game we're not going to participate in.
"Obviously, no company wants their proprietary information stolen and released on the internet. Transparency with our employees, partners, and the creative talent that works with us has been our focus throughout this incident and will remain our focus as we move forward. This incident has not deterred us from ensuring HBO continues to do what we do best."
HBO acknowledged the hack in late July, saying the attack "resulted in the compromise of proprietary information." The premium cable network said it "immediately began investigating the incident" and was working with outside cybersecurity firms and law enforcement and.
The leaks reportedly amounted to around 300 gigabyte of data. The hackers claimed they stole 1.5 terabyte of data from HBO. Earlier reports said that the HBO leak was seven times bigger than the Sony Pictures hack of 2014, which led to the removal of Sony chief Amy Pascal, but that didn't turn out to be the case.
Curb Your Enthusiasm season 8 ended five years ago.
Curb Your Enthusiasm season 9 premieres Sunday, Oct. 1, at 10 p.m. on HBO.
SOURCE: VARIETY