News
Crunchyroll Expands Its Slate Into Original Animated Content
Crunchyroll Head of Studio Margaret Dean discusses the pivot towards original animated series that capture the freedom of anime.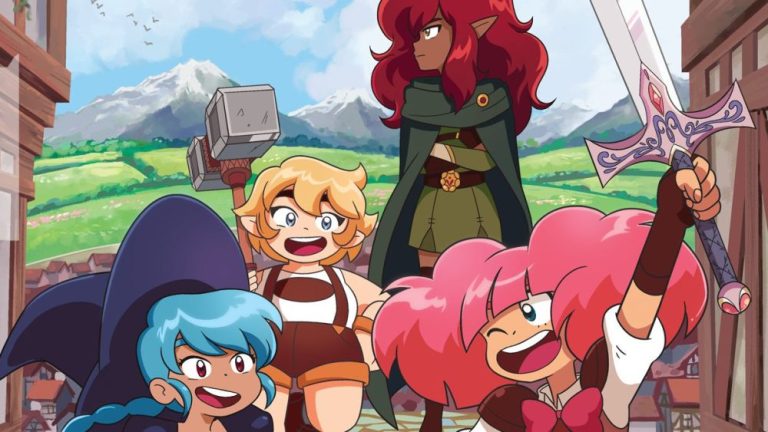 Crunchyroll has proven itself to be a major player in the anime streaming market. Not only does the service have the largest collection of titles, but the work that they've done has helped further push anime into the mainstream and remove its niche status. Crunchyroll may be the home for where most people in America get their anime content, but now Crunchyroll is eager to get into the original content game. 
Crunchyroll's transition into original content feels like a natural progression for the service. Clearly the people at Crunchyroll have their finger on the pulse of what fans are interested in, so why not translate that into new programming? However, curiously, in spite of how Crunchyroll is most people's home for anime, their original animated content will not be anime, but merely pull inspiration from it.
"What we're doing at CrunchyRoll and in particular with originals is trying to really both bring what's amazing and wonderful about anime to animation," explains Margaret Dean, the Head of Studio at Ellation, Inc., which operates Crunchyroll, Rooster Teeth, and VRV. Dean elaborates, "We bring a lot of the parts and elements of anime into the shows that we create. Even though we're not presumptuous enough to say we're making anime."
The specifics of this anime-inspired approach towards animation includes elements like serial storytelling, animation that's not comedic or childlike in nature, and serious storylines and complex characters hat stretch out over the course of many episodes. In short, Dean hopes to incorporate the most challenging aspects of anime in order to "expand the definition of what animation can be."
further reading: It's Time Anime Distributors Embrace True Wide Release
Another important distinction that Dean points out—one that may almost seem crazy to American animation traditionalists—is that they specifically are not doing kids' content or catering towards primetime comedy with any of their originals. They hope to explore the cross-genre possibilities that are rampant within anime and truly emphasize that animation is more of a medium than a genre itself. Crunchyroll's slate of originals will include sci-fi, horror, and inventive twists on the fantasy and "magical girl" genre (High Guardian Spice), for example. 
It's too soon to gage the reception of Crunchyroll's upcoming original content, but the expansion feels like the right move and one that could to be a major success for them. It's heartening to see that so much progressive, original animated content is currently in development. 
Daniel Kurland is a published writer, comedian, and critic whose work can be read on Den of Geek, Vulture, Bloody Disgusting, and ScreenRant. Daniel knows that the owls are not what they seem, that Psycho II is better than the original, and he's always game to discuss Space Dandy. His perma-neurotic thought process can be followed at @DanielKurlansky.