News
Crisis on Infinite Earths: Burt Ward, 1960s Robin, to Appear
Burt Ward, the man who played Robin opposite Adam West's Batman in the 1960s TV series, will appear in Crisis on Infinite Earths!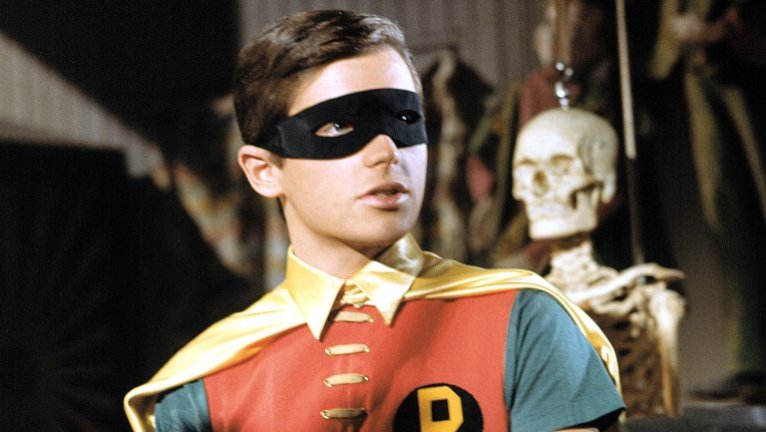 Crisis on Infinite Earths is this year's big Arrowverse crossover, and as you'd expect from an event carrying such an important and famous name, The CW is going for the most ambitious five-hours of superhero television it's ever produced. How could this multiverse-shattering TV event get any bigger? By bringing back a true Bat-legend, of course. 
At SDCC 2019, Batwoman showrunner Caroline Dries revealed that Burt Ward, the man who starred in the 1960s Batman series as Robin the Boy Wonder opposite Adam West's Caped Crusader, will appear in the crossover!
"We're currently working on the crossover," Dries said at the SDCC Batwoman panel. "We've got a ton, a ton, a ton of characters coming into the five-part event… Burt Ward will be making an appearance [in Crisis on Infinite Earths]."
Dries stopped short of revealing in what capacity Ward will appear or who he is playing. The Arrowverse loves its cameos, though. We've already seen iconic superhero actors such as Linda Carter, who played Wonder Woman in the '70s, and John Wesley Shipp, '90s TV Flash, make their way to this universe, so it's really no surprise we're finally getting to see Burt Ward. 
While details are still vague on his appearance, we'd guess that Ward will appear in the Batwoman portion of the Crisis crossover. We'll keep you updated as we hear more on that. (If Ward is revealed as a retired Robin from another universe, this writer is going to scream.)
Earlier this week, it was also announced that Brandon Routh, currently the Arrowverse's Atom, will reprise his role as Superman in Crisis on Infinite Earths. Routh first played in the Man of Steel in 2006's Superman Returns. 
What else might await the Arrowverse when the Crisis finally begins? The Green Arrow's death, perhaps? We'll keep you updated as we learn more!
Read and download the Den of Geek SDCC 2019 Special Edition Magazine right here!
John Saavedra is an associate editor at Den of Geek. Read more of his work here. Follow him on Twitter @johnsjr9 and make sure to check him out on Twitch.