News
Crashing Season 2 Confirmed by HBO
The HBO comedy Crashing, starring comedian Pete Holmes and executive produced by Judd Apatow, will return for season two.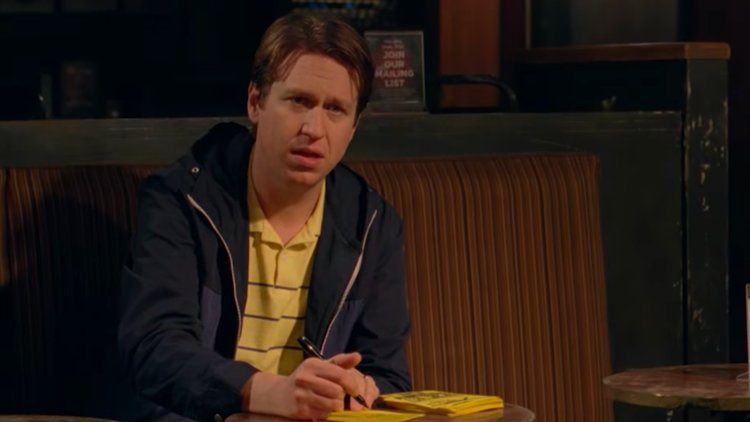 Pete Holmes will couch surf a little longer, as HBO has picked up his half-hour comedy series Crashing for a second season.
Executive produced by Judd Apatow and starring comedian and podcast host Pete Holmes, Crashing is inspired by Holmes' real-life, with him starring as a recently divorced comedian trying to make it on his own and into the comedy world of New York City. Though we were a little unkind in our review of the premiere, Crashing has continued to improve each week, proving that Holmes' story has plenty of untapped potential left.
Crashing has found success on the network airing after Girls' final season at 10:30 p.m. ET, outperforming fellow recent new comedies Insecure and Togetherness in ratings.  It also doesn't hurt that Holmes' famous friends like Artie Lange, T.J. Miller, Sarah Silverman, and Hannibal Burress, among others, routinely appear during the first season.
"Pete and Judd have proven to be the ultimate ambassadors for the standup comedy world," said HBO's head of comedy Amy Gravit.
Crashing's fifth episode premieres on HBO Sunday, March 19 at 10:30 p.m. ET.
(Source: Deadline)