News
Michael Chiklis to Star on Paramount Network Series Coyote
Paramount Network eyes a Breaking Bad dynamic for border crime series Coyote, which will star Michael Chiklis.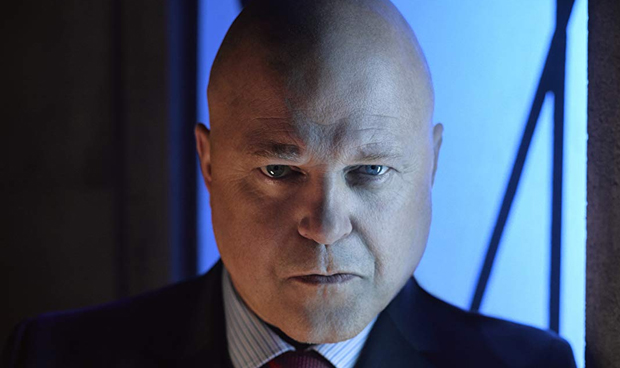 Michael Chiklis, a name widely associated with acclaimed crime shows, is set to star in Coyote, an intriguing TV project brandishing a premise pertinent to today's news headlines, for the burgeoning cable channel, Paramount Network.
Coyote will see Chiklis – in a way akin to his legendary run as tortured bent cop, Vic Mackey on The Shield – headline in a dark character study, as Variety reports. Here, he will play United States Border Agent Ben Clemens, who on the day of his mandatory retirement, discovers a tunnel used for black market smuggling into the United States from Mexico. After choosing to take advantage of this Narnia-like portal for illicit activity, Clemens finds himself targeted by an old enemy made on the job, a criminal mastermind he's spent his career chasing.
The in-development project is the creative brainchild of a trio of appointed writers/executive producers made up of frequent collaborators Josh Gilbert and Michael Carnes, who wrote the 2010 Brendan Fraser comedy, Furry Vengeance, and 2007 Billy Bob Thornton comedy, Mr. Woodcock, and David Graziano, a producer who's been involved with shows like Starz's American Gods, along with Fox shows Terra Nova and Lie to Me. Additionally, expect to hear the frequent evocation of the great Breaking Bad, since Coyote will be directed by Michelle MacLaren, a helmer who worked on the AMC series for much of its run, having previously worked with that show's creator, Vince Gilligan, during a run on The X-Files. She will also serve as executive producer via her MacLaren Entertainment shingle, joined in that capacity by companies Darkhorse, and Sony Pictures Television.
For Chiklis, who recently had a memorable run on Fox's just-wrapped Gotham as embattled police captain Nathaniel Barnes, Coyote could become his first headlining run on a TV series since the short-lived 2012-2013 CBS series, Vegas, on which he co-starred with Dennis Quaid. Besides a run on 2014 FX American Horror Story iteration "Freak Show," he also fielded a starring run on ABC's 2010-2011 superhero series, No Ordinary Family, which was a return to that network several years after he starred on the 1991-1996 comedic crime drama series, The Commish.
It will certainly be interesting to see how Coyote takes shape. It's part of a slate of new would-be series that Paramount Network has taken on, looking for the perfect accompaniment to its first scripted drama, the Kevin Costner-headlined Yellowstone, which, after a successful inaugural frame last year, is set to premiere its second season in June. The network's newcomer projects also include 68 Whiskey, a dark military comedy executive-produced by Brian Grazer and Ron Howard, along with Emily in Paris, a Darren Starr-developed drama starring Lily Collins.
We will keep you updated here on Coyote as the news arrives!
Joseph Baxter is a contributor for Den of Geek and Syfy Wire. You can find his work here. Follow him on Twitter @josbaxter.