News
Cowboy Bebop Live Action TV Series Delayed After John Cho Injury
Legendary sci-fi anime Cowboy Bebop is getting an American live action remake but will now take a bit longer to see the light of day.
Well, here's something we never expected to see. Cowboy Bebop, the brilliant, space-hopping anime with one of the greatest soundtracks in TV history is getting a live action adaptation for Netflix.
Here's the official synopsis of the new series…which sounds just like the synopsis of the original series. Which is great!
"Cowboy Bebop is the jazz-inspired, genre-bending story of Spike Spiegel, Jet Black, Faye Valentine and Radical Ed: a rag-tag crew of bounty hunters on the run from their pasts as they hunt down the solar system's most dangerous criminals. They'll even save the world…for the right price."
Shinichiro Watanabe (the original anime's director) is consulting, with Yasuo Miyakawa, Masayuki Ozaki, and Shin Sasaki of Sunrise Inc., who produced the original Cowboy Bebop, serving as executive producers, alongside Marty Adelstein, Becky Clements, Tetsu Fujimura, Matthew Weinberg, and Midnight Radio (including Josh Appelbaum, Andre Nemec, Jeff Pinkner, and Scott Rosenberg).
Chris Yost (Thor: The Dark World) is writing the first episode. Alex Garcia Lopez (Marvel's Dardevil) will direct the first two episodes.
further reading: The Best Anime to Stream and Where to Find Them
This isn't the first time there have been plans to adapt Cowboy Bebop for western audiences in live action. A very long time ago, Keanu Reeves was in line to play Spike in a big screen version. That never happened, and for a number of reasons, it's probably for the best.
Whatever they do with this adaptation, they had better include that original soundtrack, though…
Cowboy Bebop Release Date
Production for Cowboy Bebop has been placed on hiatus following a "freak" knee injury to star John Cho. According to Deadline, Cho sustained the injury during a well-rehearsed and routine scene that will require surgery and 7-9 months of rehab. Production for the series will shut down as Cho recovers.
It's unknown when Cowboy Bebop will now be ready for release but we certainly wish Cho a speedy and fruitful recovery.
Cowboy Bebop Cast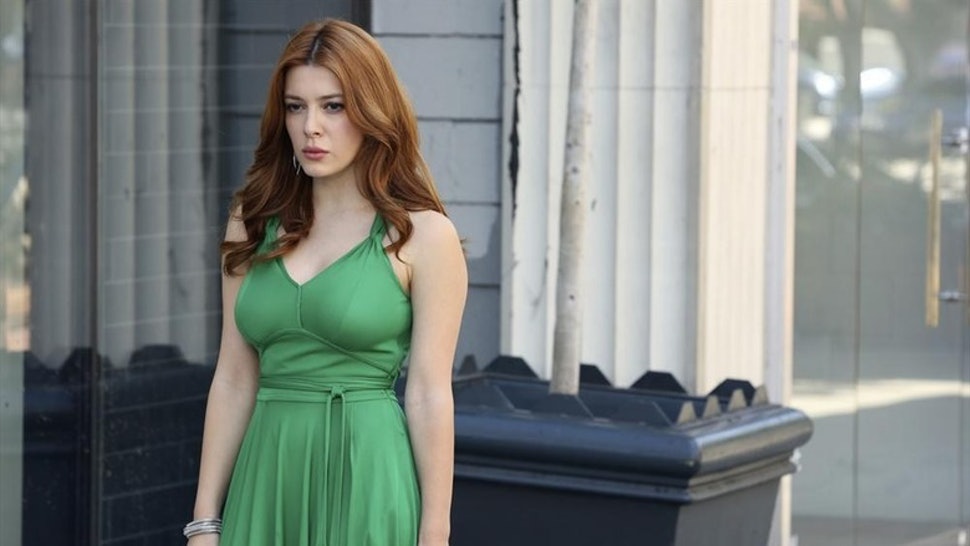 Netflix has announced another addition to the Cowboy Bebop live-action series cast. Deadline reports that Elena Satine (Strange Angel) will be playing Julia. Julia appears in flashbacks in the anime and is described as the "dreamlike object of Spike Spiegel's (Cho) desire." Also she struggles to survive in a violent world, which…yeah, get it.
In one fell swoop, Netflix has announced nearly the entire cast of it's Cowboy Bebop live-action series! Here is the full breakdown of the actors joining the project and what roles they will play.
John Cho (Star Trek, The Exorcist) will play Spike Spiegel. Per Netflix: Spike Spiegel is an impossibly cool "cowboy" (bounty hunter) with a deadly smile, a wry wit, and style to spare. He travels the solar system with his ex-cop partner, Jet, pursuing the future's most dangerous bounties with a combination of charm, charisma — and deadly Jeet Kune Do.
Mustafa Shakir (Marvel's Luke Cage) will play Jet Black. Per Netflix: Jet Black was one of the few honest cops in the solar system before an ultimate betrayal robbed him of all that he loved, forcing him into a vagabond life of hunting bounties to put food on the table. Jet is an inveterate jazz enthusiast and Captain of the Bebop.
Daniella Pineda (Jurassic World: Fallen Kingdom) will play Faye Valentine. Per Netflix: Faye Valentine is a bold, brash and unpredictable bounty hunter. Suffering from amnesia after years of being cryogenically frozen, Faye does whatever it takes to survive. Whether she's lying, stealing, or just being a thorn in Spike and Jet's side.
Alex Hassell (Suburbicon) will play Vicious. Per Netflix: A man who thoroughly enjoys a good kill, Vicious is the Syndicate's most notorious hitman. He's also Spike Spiegel's ex-partner and arch-enemy.
Netflix's release notes that Radical Ed will be a part of crew as well, but an actor has not yet been cast in the role.
Netflix's sci-fi oriented Twitter account, NX, has a thread with all the actors headshots and character descriptions as well. Head over there should we want to join the chorus of folks requesting updates on the Bebop's corgi, Ein.
Include Ein or we riot!