News
Counterpart Trailer, Cast, Release Date, Story, and More
J.K. Simmons comes to television in Starz' parallel dimension thriller Counterpart. Here is everything we know.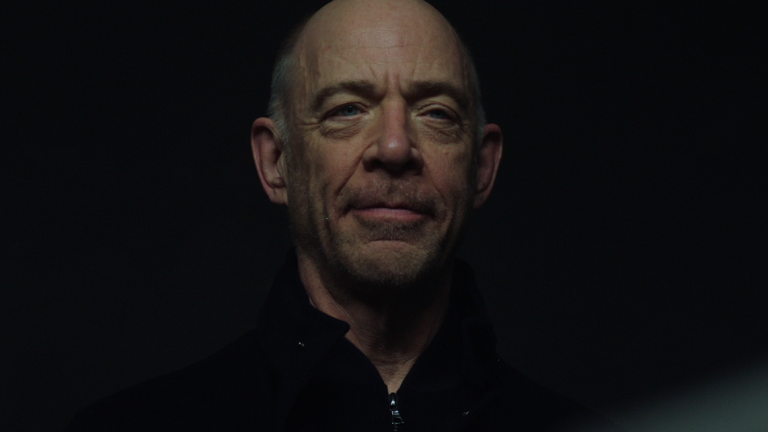 Television has a serious dearth of J.K. Simmons. Thankfully that is all about to change as Simmons' is joining Starz' parallel dimension science fiction series Counterpart. The series was created by The Jungle Book screenwriter Justin Marks and has Imitation Game director Morten Tyldum attached to direct the first episode. 
It's been a long time coming for Counterpart as Starz first ordered the series (it skipped the pilot process altogether and commissioned two 10-ep in early 2015 but now that it has an official release date and trailer, let's examine everything else we know. 
Counterpart Release Date
Counterpart will debut Sunday at 8 p.m. ET on January 21 on Starz. The 2018 premiere date comes nearly three years after it was announced. Oh well. Better late than never! The 8 p.m. slot on Sunday has been advantageous for Starz and helped launch the successful Outlander.
You can read our spoiler free review of the first episode right here.
Counterpart Trailer
Counterpart Story
"What if there were another you?" the official tagline of Counterpart season 1 wants to know. J.K. Simmons will star as Howard Silk, a man who works for as a lowly bureaucrat for a mysterious U.N. agency in Berlin. Silk comes to discover that the agency has discovered the secret to accessing a parallel dimension. With the help of his own interdimensional "counterpart" (that those in Berlin may call a doppelganger), Howard will discover difficult truths about identiy. 
Harry Lloyd (Game of Thrones), Nazanin Boniadi (Homeland), and Olivia Williams (Manhattan) also star.