News
Counterpart Exclusive Preview Shows Silk Family Bonding
Howard is making the most of his time living in his alternate life to repair family damage in this exclusive Counterpart preview.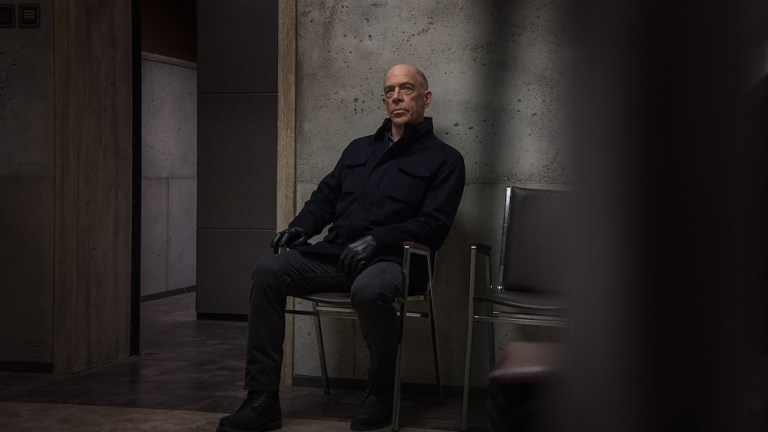 Counterpart has done a wonderful job of showing viewers the emotional consequences of allowing its main character to find out what his life would have been like had circumstances been slightly different as they are between the two parallel worlds in the series. With the two Howards having such different personalities, it appears as though the coming episode will continue to explore how the nicer Howard might be able to make up for his more selfish self's mistakes.
In this exclusive preview of "Shaking the Tree," airing on Sunday, February 18, Howard speaks with Anna, the daughter he never had in his own life, to try to forge some semblance of a relationship before he has to head back to his own existence. It's a tricky proposition, since Anna doesn't have the advantage of knowing about the two parallel worlds the way her mother Emily does. How confusing it must be for her to see this kinder, gentler father who definitely appears to be offering an olive branch!
Howard Prime may have thought he was safe in sending poor Howard to live in his small Berlin apartment with Raash keeping a close eye on him. How will the more ruthless Howard react when he finds out his meeker self has been meddling in his family connections? Will he be angry and destroy all the progress that has been made, or will he want to capitalize on the good will he may have been incapable of building himself? The possibilities are enticing!
Counterpart may be based on a science-fiction concept, and it may be a spy thriller centered around a government conspiracy; but at its heart, it's a show about the choices we make and whether we can change who we are. To find out how the relationship between Howard and Anna develops, tune in to Counterpart this Sunday and every Sunday at 8pm ET on Starz.