News
Cotton Club Musical Event Coming to Fox
Gangsters and hoofers sing the praises of Harlem's hottest nightclub in new musical event coming to Fox.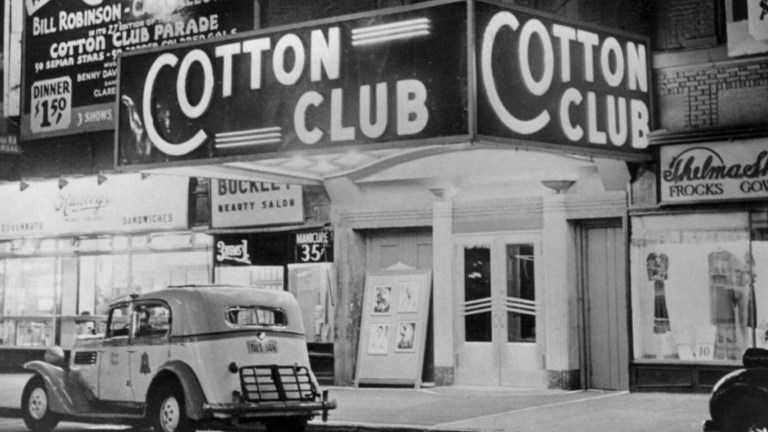 The Cotton Club was the hottest club in the Harlem from the day gangster Owney Madden got out of Sing Sing and let African-Americans sing at the former supper club. Fox is developing a musical soap opera called Cotton Club about the toast of the Roaring '20s. The show will be run by former Empire co-executive producer Ayanna Floyd, who is also writing the series. It will be produced by Craig Zadan and Neil Meron, who produce NBC's live musical programming. Cotton Club will be helmed by Broadway director Kenny Leon. Music executive LA Reid is bringing the tunes.
The tiny club on the corner of 142nd Street and Lenox Avenue opened in 1923 after the guy who fixed the World Series of 1919 bought it from heavyweight boxing champion Jack Johnson. The Cotton Club was a whites-only establishment, but featured the most prominent black entertainers of the era.
According to the press statement, Cotton Club is a "sexy, soapy music series is about the club and the interconnected lives of the black entertainers who performed there and the white gangsters who ran it."
Cab Calloway said there was segregation at the Cotton Club. That "everybody that you could name" would come, "from LaGuardia on down." Duke Ellington, Louis Armstrong, Count Basie and Fats Waller played there. Bessie Smith, Ella Fitzgerald, Billie Holiday, The Mills Brothers and Lena Horne sang there. Bill Robinson, The Nicholas Brothers, Stepin Fetchit and Earl Snakehips Tucker hoofed. Broadway and Hollywood stars like James Cagney and Charlie Chaplin would kick back and relax in the audience.
Francis Ford Coppola captured the feel of times and the club in his film The Cotton Club (1984) that starred Richard Gere and Gregory Hines and featured Bob Hoskins and Herman Munster himself, Fred Gwynne as Frenchy Demange. After Midnight blew cool wind across Broadway in 2013 showcasing the club's Duke Ellington years. They didn't skimp on the music, Wynton Marsalis pulled in Toni Braxton, Vanessa Williams, Fantasia Barrino, and the legendary Patti LaBelle.