News
Cosmos Season 2 Trailer and Release Date
The remake of the Carl Sagan education classic will be returning on National Geographic and Fox. Here's what we know about Cosmos Season 2.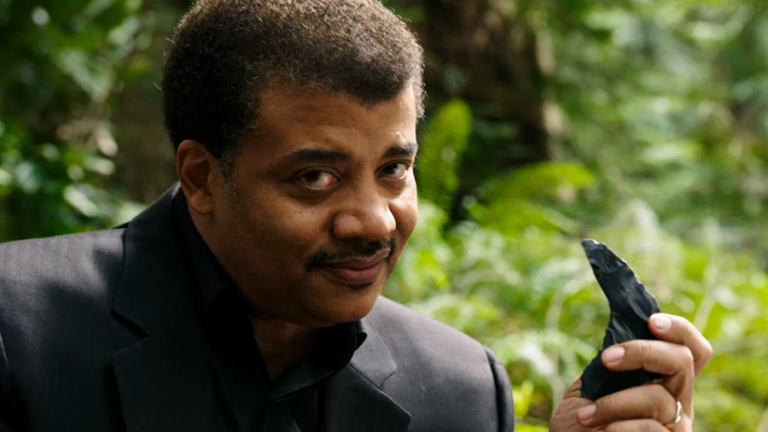 The most-watched program in the history of the National Geographic channel is coming back. Cosmos: A Spacetime Odyssey, a "reboot," of astrophysicist Carl Sagan's educational program from the 1980 Cosmos: A Personal Voyage, will air on both National Geographic and Fox like season one did.
Cosmos comes from executive producer, writer, and director Ann Druyan, Sagan's wife and a writer for the original series. Seth MacFarlane (yes, that Seth MacFarlane), Brannon Braga, and Jason Clark also executive produced the series. Astrophysicist Neil DeGrasse Tyson, the closest individual that Western culture currently has to Carl Sagan, served as the wildly popular host.
Between Fox and National Geographic, Cosmos' 13 episodes were watched by 135 million people worldwide – and that's not counting anyone who may have caught up with the show on Netflix. 
The new season will be titled Cosmos: Possible Worlds, which elicits the inevitable response "There could be other worlds?? Like with no Twitter trolls or New England Patriots? Where? How? How can we get there? When can we go?"
Here's everything else we know:
Cosmos Season 2 Trailer 
Tyson and the above producers also attended a panel at San Diego Comic-Con 2018 for Cosmos and shared quite an enticing trailer for the upcoming series.
Cosmos Season 2 Release Date
 The premiere date is set for the month of March 2019.
Read the Den of Geek SDCC 2018 Special Edition Magazine Here!