News
Constantine: Possible Future Storylines
What classic Constantine comic book stories could we see in future appearances of the character?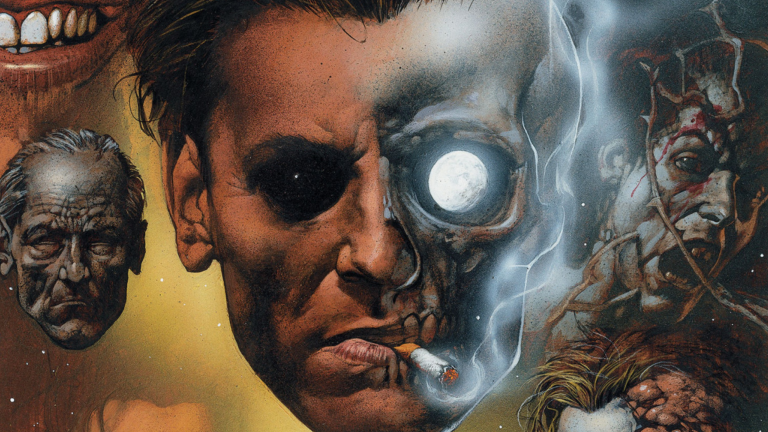 Constantine is a character with a rich history that spans all the way back to his early appearances in the pages of DC's Swamp Thing. Since then he's starred in various comics all featuring beloved story arcs.
With the recent CW Seed animated series, Constantine: City of Demons adapting the Hellblazer story "All His Engines", what stories could we see next in live action or animation?
Constantine star Matt Ryan is rooting for one story in particular to be show up on screen, "Dangerous Habits." When asked about it he answered with an enthusiastic, "Fuck yeah! Pardon my language, that's my favorite one at the moment. It's just great. It always sticks with me. It's the first one I ever read. My hope was that we would get there with the live action show."
With Ryan's appearances on Legends of Tomorrow and in the City of Demons animated series he's been brushing up on the material.
"The other one that I was really interested in when we were shooting (the NBC series) Constantine was 'Family Man,' because I think it's really interesting seeing John interact with a human being. The dark side of humanity. He can be almost fine with the demons but then it comes to the human beings and it's slightly more difficult." 
Warner's Bros. Animation's Peter Girardi would love to tackle the introduction of the Constantine character in animated form, bringing him together with Swamp Thing.
J.M. DeMatteis, writer of City of Demons would also love to team Constantine up with another DC hero, Zatanna. "It would be great to play with that romance."
With Constantine returning as a main character in Legends of Tomorrow season four there's plenty of chances for classic Constantine stories to be adapted.
Shamus Kelley is a pop culture/television writer and official Power Rangers expert. Just imagine the dark Constantine storylines juxtaposed with the zany Legends crew. Gold. Follow him on Twitter!