News
Constantine Animated Series Coming to Blu-ray
Constantine: City of Demons is getting a deluxe home video release.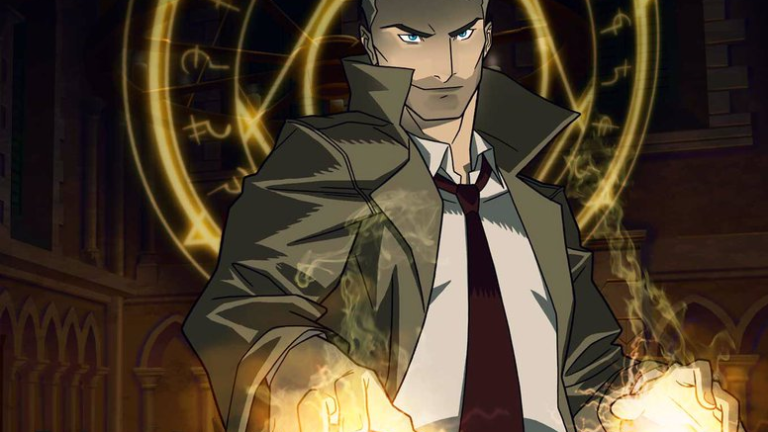 After some rough treatment in film and on television as a live action series, Constantine got another richly-deserved chance – this time as an animated series executive produced by David S. Goyer, Greg Berlanti, and Sarah Schechter, with a script by JM DeMatteis. Doug Murphy is the director.
This is wonderful news for fans who felt cheated by how NBC handled the one season of Constantine that they had. There was a huge upswell of fan support to try and make Constantine Season 2 happen, whether on NBC or another network, but it sadly wasn't enough. Mr. Ryan has been popping up on Arrow and Legends of Tomorrow, and he'll be a regular denizen of the Waverider on Legends of Tomorrow Season 4, which is great news. The Constantine animated series debuted on the CW Seed, but the story will finally complete as Constantine: City of Demons this fall.
Here's the official synopsis:
A decade after a tragic mistake, family man Chas and occult detective John Constantine set out to cure Chas's daughter Trish from a mysterious supernatural coma. With the help of the mysterious Nightmare Nurse, the influential Queen of Angels, and brutal Aztec God Mictlantecuhtli, the pair just might have a chance at outsmarting the demon Beroul to save Trish's soul. In a world of shadows and dark magic, not everything is what it seems, and there's always a price to pay. The path to redemption is never easy, and if Constantine is to succeed, he must navigate through the dark urban underbelly of Los Angeles, outwit the most cunning spawns of hell, and come face to face with arch-nemesis Nergal – all while battling his own inner demons!
The home release will see Constantine: City of Demons as a complete 90 minute film, rather than in any episodic format, 60 minutes of which have never been seen. Here's the trailer…
And check out the bonus features!
The Sorcerer's Occultist – Understanding John Constantine – An exciting examination of the powers and abilities used by DC's working-class occult detective, John Constantine.  

Constantine: City of Demons WonderCon Panel – 2018 – Storytellers join City of Demons' star Matt Ryan at this year's WonderCon for an inside look at Constantine's latest adventure.
Constantine: City of Demons will arrive on October 9 (just in time for Halloween) on Blu-ray, DVD, and digital. You can pre-order it here.
Read the latest Den of Geek Special Edition Magazine Here!