News
Conan O'Brien's TBS Talk Show May Switch To Weekly Format
Conan may move to one show a week, according to Turner CEO John Martin, but TBS' Kevin Reilly says otherwise.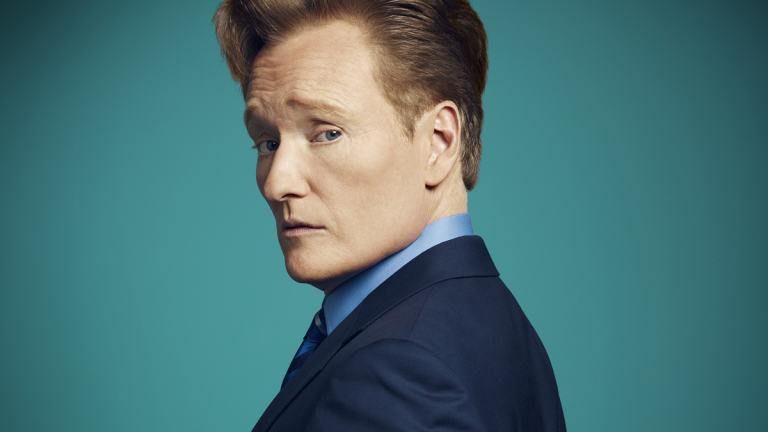 At the Consumer Electronics Show last night in Las Vegas, Turner CEO John Martin let slip to the TheWrap that TBS is planning to switch Conan O'Brien's late-night talk show Conan from a daily to a weekly format, but TBS president Kevin Reilly has directly refuted the rumor.
Citing the recent success Conan has had taking international trips to Cuba, Berlin and South Korea and the critical noise the network's other weekly late night talk show Full Frontal with Samantha Bee has generated, Martin believes the one-night a week format will prove to be creatively refreshing and will add a kick to O'Brien's ratings.
The late-night talk show scene is more crowded than ever, and Conan has been less than stellar in the Nielsen ratings, regularly losing out to its key cable competitor, The Daily Show. After producing four shows a week, Conan's staff would likely see marked improvement focusing their brain power on producing just one show. The added production time seems like it could suit Conan's absurdist, outsider humor.
O'Brien's production company Conaco and Turner have yet to officially comment on the switch-up, but TBS president Kevin Reilly has denied the claims to THR, saying, "Conan remains an invaluable franchise, partner and producer for our TBS brand and we'll be in business with him for a long time. As the media landscape continues to evolve, Conan will continue to lead the evolution of what a talk show will be in the digital age. At this time, we have no plans to change the format or frequency of his popular TBS show. In addition to Conan's daily responsibilities to his talk show, we continue to have very ambitious plans that will further broaden and evolve our relationship with Conan."
So it looks like Conan will definitely be making some changes, but for now, it's unknown what those changes will specifically look like.