News
Comedy Central's The President Show Adds A New Voice to Late Night
The president will address the nation once a week at Comedy Central on The President Show, hosted by Trump impersonator Anthony Atamanuik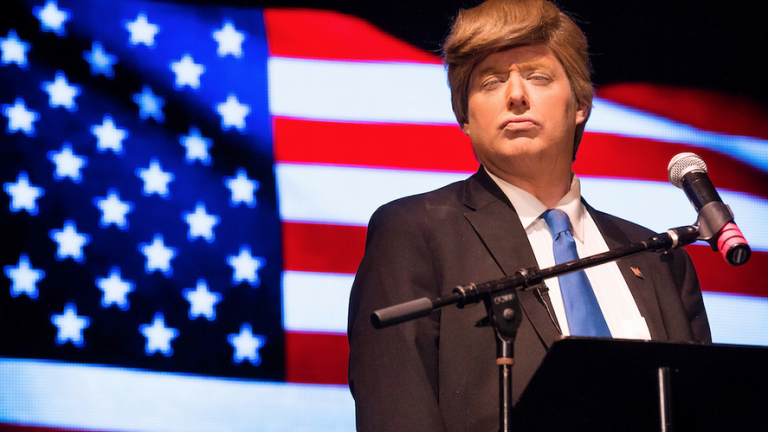 While the rest of the world is consumed by alternative news on the news, President Trump will face the nation every week on The President Show at Comedy Central, the network that satirized the brief pre-Twin Tower attack presidency of George W. Bush on That's My Bush.
The President Show will be hosted by Anthony Atamanuik (Difficult People, Broad City, 30 Rock), a Donald John Trump impersonator that even Alec Baldwin can envy. Atamanuik auditioned to play Trump on Saturday Night Live, and, like the president, occasionally has words with Baldwin on Twitter. Atamanuik is best known for his 40-city "Trump vs. Bernie" tour and his album, Trump Vs. Bernie: Live From Brooklyn. Atamanuik co-hosted a week-long Trump takeover of the Chris Hardwick-hosted @midnight.
"Laughing at the president is a proud American tradition and we hope not to disappoint anyone in that department," Atamanuik said in a statement. "But our political system is too broken for us to be content joking about one man, even though he is a disastrous silly little toddler boy. Mostly I'd just like to thank Comedy Central for giving us this platform to speak truth to power and if we're lucky, end up in prison!"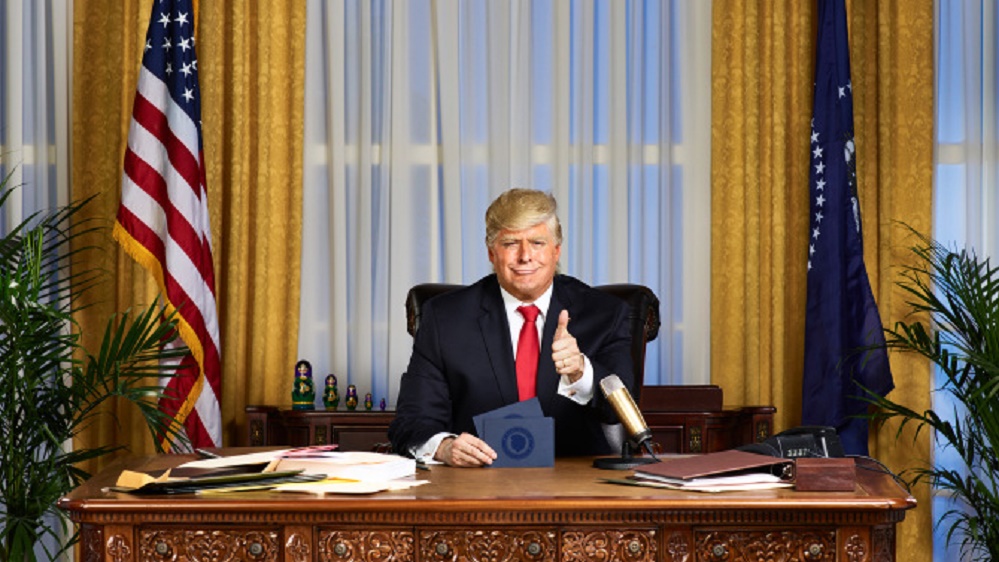 The President Show will be set in the Oval Office and run like any regular late-night talk show. It will include desk segments, comedy bits and guest interviews. Trump's sidekick will be Vice President Mike Pence, played by Peter Grosz (Veep, The Colbert Report).
The President Show is set to premiere on April 27. The series is first new late-night program that Comedy Central has added to its lineup since it canceled The Nightly Show With Larry Wilmore last August.
The President Show will air Thursdays at 11:30 p.m. on Comedy Central, pushing @Midnight to its natural time slot, midnight, one night a week.
SOURCE: VARIETY