News
Comedy Central's New Series The Other Two Looks Like A Winner
Watch the trailer for Comedy Central's new coming-of-age comedy.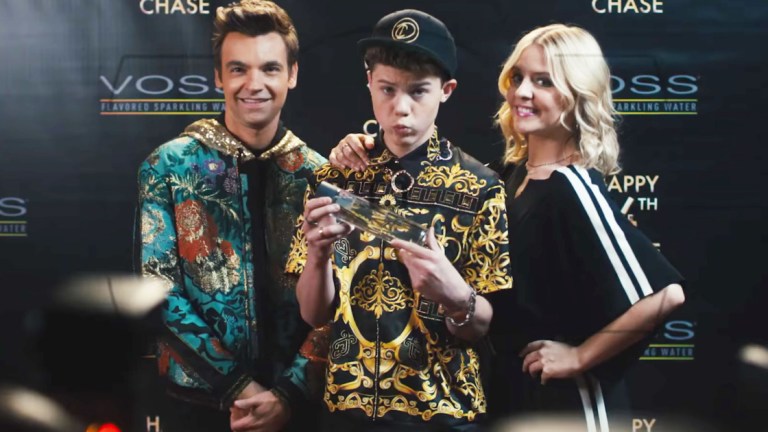 Comedy Central is in a weird period of transition right now. The cable network has seen an exodus of talent in recent years that it hasn't quite recovered from. The loss of stars like Key & Peele to bigger and more ambitious projects, Amy Schumer, whose show is officially on hiatus but seems unlikely to return, Nathan Fielder, who opted to end Nathan for You on a glorious high note, and the end of Workaholics and the impending final season of Broad City leave the network without any real heavyweights. Its new shows over the past few years haven't exactly caught on, either. Plus, whiffing on both Daily Show alums John Oliver and Samantha Bee probably keeps their network executives up at night. This all comes as Netflix is snatching up comedy talent, leading to Comedy Central essentially waving the white flag by handing out a syndication deal to Netflix for BoJack Horseman.   
Nonetheless, the network has to move forward and develop new voices. They're taking a big step in that direction with the upcoming series The Other Two, created by former SNL writers Chris Kelly and Sarah Schneider. The series follows a fledgling 28-year old actor (played by Drew Tarver) and his hot mess of a sister (played by Master of Sex's Heléne Yorke) whose lives are upended when their brother becomes an overnight YouTube celebrity, more or less the next Justin Bieber. Molly Shannon co-stars as their mom and Ken Marino plays the manager of the up and coming pop star. 
The trailer for The Other Two is a bit jarring for a Comedy Central show because of how much it feels like an indie film. It's closer to their little-watched but criminally underrated summer series Big Time in Hollywood, FL than it is Broad City or Drunk History. This looks like it could be Comedy Central's next breakout hit, with some promising new faces, welcome old ones, and a slew of top notch guest stars (Andy Cohen, Kate Berlant, Wanda Sykes, Richard Kind, Jackie Hoffman, Daniel K. Isaac, J.J. Totah, Greta Lee, Patrick Wilson, Julio Torres, and SNL cast members Beck Bennett, Michael Che, and Heidi Gardner according to Vulture).
With a lead-in from Broad City, The Other Two will get every chance to shape the future of a network currently in an identity crisis. The Other Two premieres Thursday, January 24th at 10:30 p.m.