News
Comedian and Writer Charlie Murphy Dies at 57
Charlie Murphy, Eddie Murphy's older brother, dies after battle with leukemia.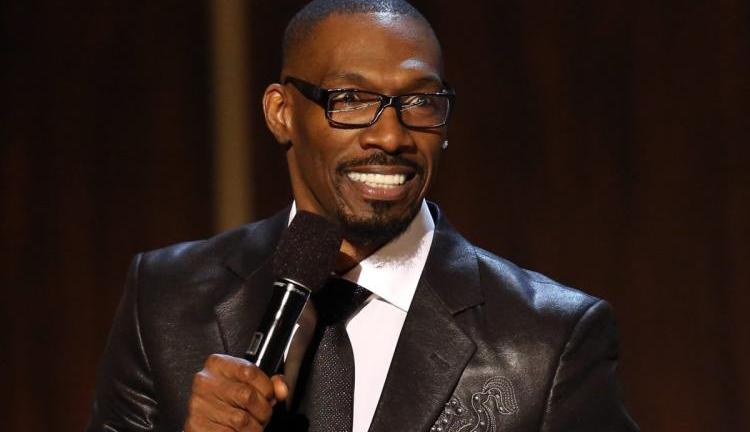 Standup comedian, actor, and writer Charlie Murphy died from leukemia in a New York City hospital today, April 12, at the age of 57, according to his manager.
Charlie was entertainment legend Eddie Murphy's older brother, and co-wrote some of his films. He also co-starred on Chappelle's Show. 
Murphy was born on July 12, 1959 in Brooklyn. His father, Charles Edward Murphy, was a transit cop, amateur actor, and comedian. Their mother Lillian was a telephone operator. After spending 10 months in jail in 1978, Murphy joined the United States Navy. He was discharged in 1983.
Murphy's first major role was as Gusto in the 1993 film CB4. He also appeared in King's Ransom (2005) as Herb. His feature films include Harlem Nights, The Guys Who Move Furniture, Lottery Ticket, Our Family Wedding, A Perfect Holiday, Spike Lee's Jungle Fever and Mo' Betta Blues, Unearthed, and Night At The Museum &.
Murphy was a recurring player on Chappelle's Show, starring in his own segments entitled Charlie Murphy's True Hollywood Stories, which told of strange encounters with larger than life celebrities like Rick James and Prince. Murphy and Donnell Rawlings hosted the "lost episodes" sketches of the show after Chappelle left the series.
Murphy voiced Ed Wuncler III on Cartoon Network's Adult Swim's The Boondocks, Jizzy-B in Rockstar Games' Grand Theft Auto: San Andreas video game, and contributed voice work to Budweiser radio commercials.
Murphy appeared in 1000 Ways to Die and the TBS sitcom Are We There Yet? From 2014-15, he played Vic on the Adult Swim live action show Black Jesus.
Murphy starred his own sketch comedy series Charlie Murphy's Crash Comedy on Crackle. His standup special Charlie Murphy: I Will Not Apologize premiered on Comedy Central in late February 2010.
Charlie's screenwriting credits include Norbit, Vampire In Brooklyn, Paper Soldiers, Tales of the Dogg, and a remake of The Incredible Shrinking Man,.
Murphy produced and co-wrote songs for the hip hop group K-9 Posse's 1988 debut album. His autobiography The Making of a Stand Up Guy, was published by Simon and Schuster.
Murphy toured nationally w/ the "I'm Rich Bitch" comedy tour with Bill Burr and Donnell Rawlings; "Charlie Murphy and Friends" and co-headlined the 20-city "Maxim/Bud Light Real Men of Comedy Tour" with Joe Rogan and John Heffron. He headlined the "I Will Not Apologize" tour which was later released on DVD, and shown on Comedy Central.
— Charlie Murphy (@charliemurphy)
April 12, 2017