News
Colin Farrell Will Play Oliver North in Amazon Series
Amazon will run a miniseries about the Iran-Contra affair.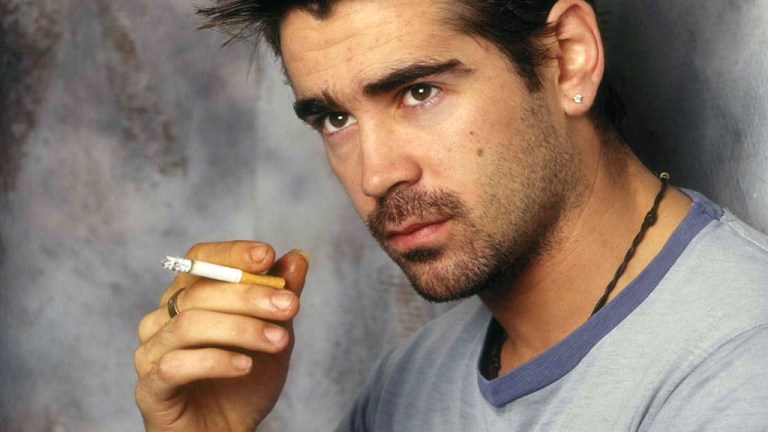 Colin Farrell will return to TV, after starring on True Detective season 2, to play Lt. Col. Oliver North in a new Amazon miniseries about the Iran-Contra scandal. The as-yet-untitled one-hour series will be directed by Yorgos Lanthimos, who previously teamed Farrell on the film Lobster.
Details on the series are sealed but Lanthimos says it will be "quite different" from their previous collaboration and that Amazon "embraced the project with great enthusiasm." The director also said that North's story "feels very fresh and relevant to our times."
Before Vietnam veteran North started telling War Stories With Oliver North on Fox News, he was a Marine Corps lieutenant colonel who sat as deputy-director on the Reagan administration's National Security Council. North funneled the money to the Contras in Nicaragua to help in their revolution against a left-wing socialist Sandinista National Liberation Front government, a story that was uncovered by the San Jose Mercury News. Congress had previously prohibited government funds from going to support the Contras. North got the money by helping secretly sell weapons to Iran to influence the release of seven hostages held in Lebanon by Hezbollah. At the time, there was an arms embargo in place for Iran.
The Oliver North trials were must-watch TV. North was found guilty on three charges, including destroying incriminating documents related to the arms sale. His convictions were overturned on the grounds that he didn't get a fair trial because his testimony to the congressional committee investigating the scandal was televised.  
Irish actor Farrell made his film debut in The War Zone (1999), directed by Tim Roth. He is best known for the films In Bruges, Miami Vice, Seven Psychopaths, S.W.A.T. and Oliver Stone's Alexander (2004).
SOURCE: VARIETY