News
True Detective Season 2: Collin Farrell in Talks To Star
Colin Farrell is deep into discussions for appearing as one of the three leads in True Detective's second season.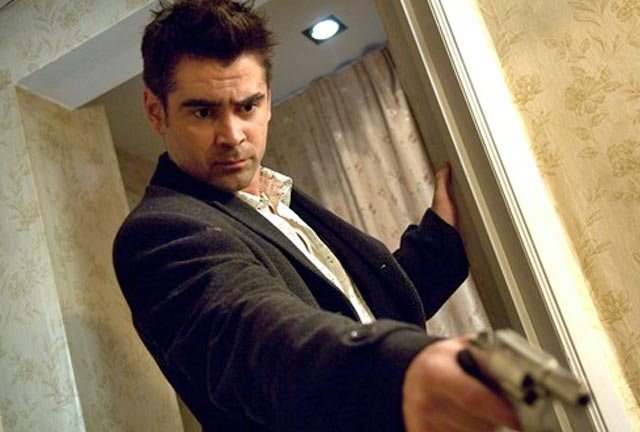 There have been so, so, so many bogus rumors about the second season of HBO's freshman year masterpiece, True Detective, that it is somewhat difficult to believe that actual news is being broken. Yet, here we are with our first bit of real True Detective casting news: Colin Farrell is "deep" in talks to appear in the second season.
Now, that is something to get excited about.
As broken by Deadline, Farrell is currently deep in discussions to appear as one of the three leads for the new detective series that will be set in the seedier side of the sun-kissed back country of California. While there is no information given on his intended character or the other two leads, the casting makes sense with True Detective's developing motif seen with the casting of Woody Harrelson and Matthew McConaughey in the already classic first season.
While mainstream success has always been tenuous for the biggest budgets Farrell has starred in, the Irish actor for years has developed a reputation for being one of the best leading men in darker indie fare. The star of cult classic In Bruges, Farrell has already shown a knack for existential dread in the most unlikely of places. In Crazy Heart and Seven Psychopaths, Farrell has shown equal diversity. He even played the joyful alcoholic that gave last year's Disney biopic, Saving Mr. Banks, more depth than it had any right to enjoy.
Nic Pizzolatto, creator and writer of True Detective, has previously revealed that the new season will be set in Southern California, but not the SoCal viewers are used to.
"It takes place in California—not Los Angeles, but some of the much lesser known venues of California—and we're going to try to capture a certain psycho-sphere ambiance of the place, much like we did in season one," he said. "The characters are all new, but I'm deeply in love with each of them."
Pizzolatto has also publicly toyed with the notion that True Detective might only last three seasons given the difficulty of starting from scratch every year.
***UPDATE: While the Colin Farrell negotiations for True Detective are very real, new rumors are also springing up at the moment, as well.
As told by TheWrap, in addition to Farrell, HBO is very close to approaching Taylor Kitsch as the second, younger male lead. While there are three lead roles all together, TheWrap reports that one is a younger part, and Kitsch (The Normal Heart, Battleship) is in contension for it with Garrett Hedlund (On the Road, Tron Legacy). It seems though that Kitsch has the edge. We'll have more as it is reported.