News
Cold Valley Special Probes Unsolved Lewis Clark Valley Murders
Investigation Discovery's two part special Cold Valley reopens early 80s murder spree.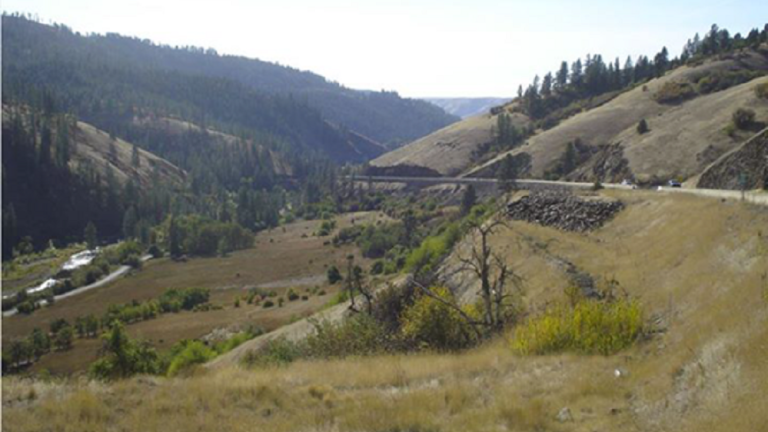 Five people vanished along the Idaho-Washington between 1979 and 1982 in a murder spree that baffled local police, who only found three of the bodies. Law enforcement turned up no leads and minimal evidence on the crimes, but they do have a suspect, and may have committed other murders. Investigation Discovery will look at the unsolved case in the world premiere of Cold Valley.  The two-part special premieres on November 29th. The following episode airs on December 6th.
The bodies of Kristina Nelson and Brandy Miller were found on March 19, 1984, outside of Kendrick, Idaho. The body of Steve Pearsall was never found. The mysterious disappearances tormented the Lewis Clark Valley in the early 1980s, but the most chilling part of the case was that investigators know who the killer is, but have not been able to gather enough evidence to prosecute him.  This "Person of Interest" is alive and has evaded justice for nearly four decades.
Further reading: Inside The Many Murders of Serial Killer Ed Edwards
"This investigation is incredibly unique because it is so close to being finally solved," Henry Schleiff, Group President of Investigation Discovery, Travel Channel, American Heroes Channel and Destination America, said in a stateent. "Part of our mission at ID is to show real people with real stories and, here, the two women we feature are pursuing a story so chilling and compelling, it's hard to believe it's actually true."
Detective Jackie Nichols and Gloria Bobertz, a family member to victims Kristina Nelson and Jacquelyn "Brandy" Miller, hope to bring the culprit to justice. The two women will dust off the case files, track down old witnesses and pursue new leads.
Further reading: Breaking Homicide Probes Unsolved Murders on ID
Nearly 40 years later, Asotin County Sheriff's Detective Nichols "feels a personal obligation to revisit these cases, and she will leave no stone unturned," according to ID's press statement. "Nichols has spent countless hours in the pursuit of truth, and the clues all point to one man. She knows his name, but she can't reveal it until she is sure she has the evidence to prosecute him in a court of law. Nichols has one last chance for justice, and time is running out."
Bobertz has dedicated her life to finding answers. She hopes to revealing the "Person of Interest" committed crimes across the country. Her exhaustive research unearthed new clues, "including a trail of additional dead bodies that appear to follow the suspect from one city to the next."
Cold Valley premieres November 29th at 9 p.m. Part two airs December 6th at 9 p.m. on ID.  
Culture Editor Tony Sokol cut his teeth on the wire services and also wrote and produced New York City's Vampyr Theatre and the rock opera AssassiNation: We Killed JFK. Read more of his work here or find him on Twitter @tsokol.
Read and download the Den of Geek NYCC 2018 Special Edition Magazine right here!